China will be the first place for industrial internet to take off: Ericsson CEO
Share - WeChat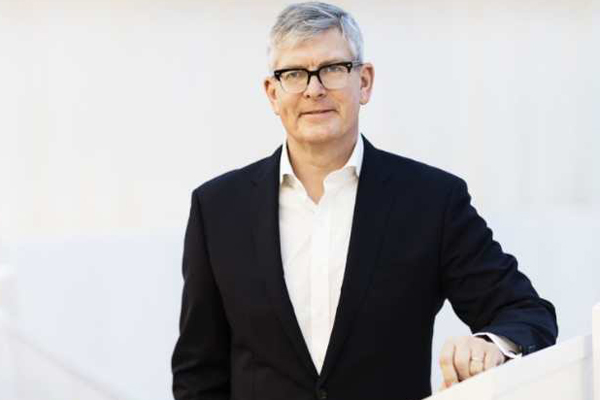 China will be the first place for industrial internet to take off, Börje Ekholm, president and CEO of Ericsson, said at the Mobile World Congress Shanghai on Thursday, according to thepaper.cn.
Ericsson underestimated the industry's demand for internet of things (IoT) cellular technologies in the past, thepaper.cn citing Ekholm's speech at the congress reported.
Thanks to the development of China's industrial IoT, the number of cellular IoT connection will reach 3.5 billion by 2023, as predicted by the latest Ericsson's mobile market report.
To tackle challenges of sustainable development, billions of sensors need to be arranged in factories, smart cities, farms and families, said Ekholm.
"We will see rapid development of smart cities and smart agriculture in China and we will probably see more logistics and vehicle fleet management in North America," said Ekholm.
Data consumption will be promoted as more payment programs with unlimited data usage are being launched.
The consumption of data for each user has surpassed 10 GB per month in many countries. The capacity of internet will be challenged by the end of 2019. Leading operators have started commercial deployment of 5G this year, said Ekholm.
Ericsson has already captured half of the 5G commercial contracts, the company said earlier, according to the report.
Ekholm said the number of 5G commercial contracts in the global is not much and the company should work harder for more market share to make sure the company plays a leading role in technology to win the competition.
Ericsson will focus more on cooperation with operators by providing better solutions to the operators to help them achieve digital transformation more efficiently, Ekholm said.
The company increased research and development by 10 percent to ensure their leading role in technology. The company also improved operation efficiency by saving cost and cutting staff members.
In terms of competition with Chinese tech giant Huawei, Ekholm said Ericsson will spare no effort to provide best solution to customers in order to gain more market share.
Introduced by the US industrial giant General Electric in 2012, the term "industrial internet" refers to a new type of manufacturing automation that combines advanced machines with internet-connected sensors and big-data analytics. The "industrial internet" is designed to boost intelligent manufacturing, which is characterized by a high level of productivity, efficiency and reliability of industrial production, experts said.