Free trade port to commence by 2020
Share - WeChat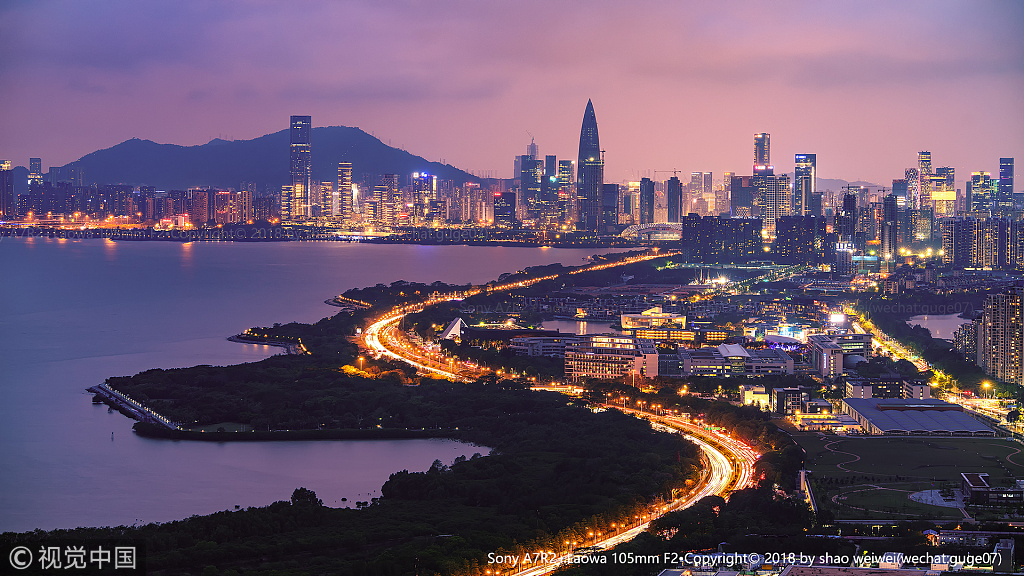 Shenzhen has released a plan to establish a free trade port by the end of 2020, aiming to become a global shipping center in cooperation with neighboring Hong Kong.
The Shekou and Qianhai area in the Guangdong Free Trade Zone, which was established in 2015, is a pilot area of Shenzhen's next round of reform and opening-up. This month, the Institute of Free Trade Zones at Sun Yat-sen University ranked the zone in first place for system innovation, even beating the Shanghai FTZ.
The new free trade port plan is an expansion of the Guangdong FTZ's role, and more convenient clearance, logistics and trade supervising policies are set to be released alongside the port construction. The move is considered a reflection of the city's determination to uphold its pioneer role of reform and opening-up in the past 40 years.
Since the Shenzhen special economic zone was established in 1980, its annual GDP per capita surged from 600 yuan ($91) to more than 180,000 yuan last year. Fixed-asset investment rose from 59 million yuan to 514 billion yuan in that time, at an average growth rate of 26.9 percent a year.
Within the country's reform and opening-up drive, Shenzhen is a test field for market-oriented rules and regulations. These bold moves include introducing China's first shareholding commercial banks, first land auction, the first issuing of shares and first market-oriented recruitment.
"One of the reasons I chose Shenzhen is its open policies and respect for outside traders. It allows firms to have a try and take action," said Terry Gou, founder and chairman of electronics manufacturer Foxconn Technology Group. He made the comments at the company's 30th anniversary celebrations in Shenzhen earlier this month.
During the past 10 years, Shenzhen has established itself as a top innovation center of the world, with local companies being the main driving force.
Technology, innovation and startup companies and brands have emerged at a rapid pace, such as mobile manufacturer Huawei, internet giant Tencent, drone maker DJI and DNA-sequencing research center BGI Genomics Co Ltd.
Representative of traditional manufacturers, Foxconn is also determined to transform into a technology-oriented company making use of the industrial internet and artificial intelligence.
However, Wang Weizhong, Shenzhen's Party secretary, said the city's innovation ability is not yet strong enough, especially in terms of some key technologies that are still dominated by other countries. He said improving these shortcomings depends on further reform.
Tao Yitao, director of China Special Economic Zone Research Center at Shenzhen University, said one of Shenzhen's new missions is to push forward institutional innovation and explore a transformation strategy from being export-oriented to becoming an open economy.