An evening by the fireside
Share - WeChat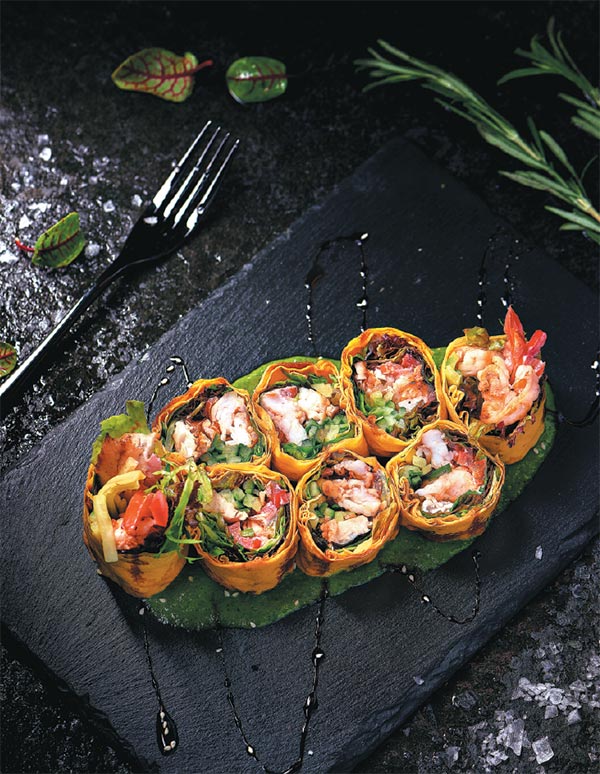 As the match between France and Australia at the Russia World Cup kicks off, the outdoor seats of Fireside Open Kitchen & Restaurant start to get crowded.
Three hours later, when Lionel Messi leads Argentina onto the pitch against Iceland, it's standing room only.
There were four games in a row on that Saturday night, which is a carnival for soccer fans-they occupied the place until 5 am the next morning, when Croatia beat Nigeria 2-0.
At the beginning of each match, a new round of orders came from almost every table-French fries, popcorn chicken, Sichuan cold chuanr (kebab), and mutton kebab, all specially made each night after 8 pm, and all designed to pair beautifully with the beer, which was flowing freely.
However, that's only one side of the place, Fireside is designed to be a fusion restaurant combining ingredients, dishes and chefs from all over the world. Even though it looks like a fancy, expensive high-end restaurant, the eatery actually aims to be a fairly-priced, Michelin star-style restaurant for everyone to be able to enjoy.
Fireside was opened last August by three men in their 30s hoping it could be a place for friends to sit down around a fireplace and enjoy their time together.
Most Popular