All set for summer art education festival
Share - WeChat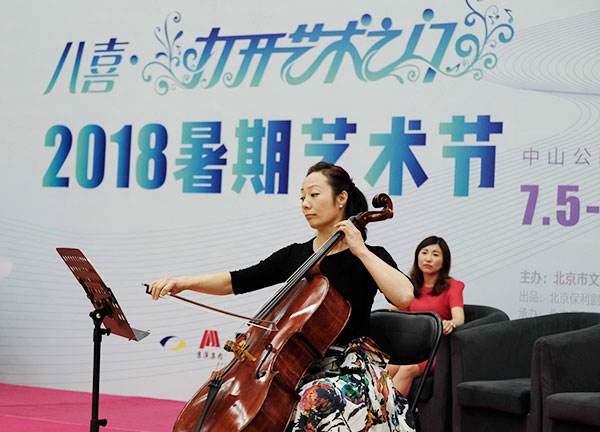 "Open Door to Art," the annual summer art education festival by Beijing's Forbidden City Concert Hall, will kick off on July 5 and run till August 31.
In 58 days, the festival will feature 76 performances, including classical music, ballet, acrobatics and traditional Chinese folk music.
Meanwhile, the Beijing Symphony Orchestra, led by conductor Tan Lihua, will open the festival.
And national art troupes, including the National Peking Opera Company, the National Ballet of China and the Beijing Children's Art Theater will join in the festival.
Besides live performances, 10 summer camps and 10 art master classes will be held during the festival.
Erhu player Song Fei, who has performed in the festival, will be the artistic director of this year's "Open Door to Art" festival. And she will introduce children to the erhu, a traditional Chinese musical instrument.
Shan Jixiang, the director of the Palace Museum, Chinese filmmaker Tian Zhuangzhuang and contemporary dancer-choreographer Wang Yabin will be among those giving master classes at the event.