Putting words into practice
Share - WeChat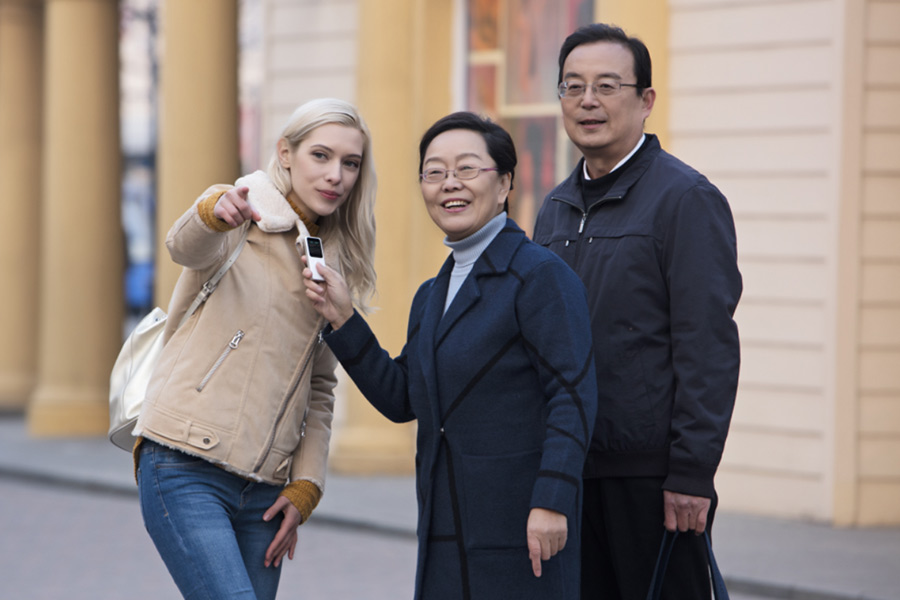 The powerful influence of artificial intelligence is already fueling the market for portable real-time translation devices used for travel and business. Cao Chen reports.
Like many other fields, the translation industry has been significantly reshaped by the growth of artificial intelligence in recent years.
A report compiled by the future of humanity institute at Oxford University in June last year said that machine learning researchers predicted all human jobs may be automated within 120 years.
As for translating languages, it is believed AI will outperform humans within the next 40 years.
However, you don't have to wait that long to understand the powerful influence that machine translation is already having, where AI translations are often chosen as the preferred tool for many situations, especially business and travel.
In China, the products developed by iFly Tek, one of China's largest tech companies engaged in the artificial intelligence sector, usually top the list of inventions offering multilingual interpreting and translation functions.
In 2015, the Anhui-based firm manufactured a 50-centimeter-high robot to serve as an interpreter for the opening ceremony of in the 19th RoboCup World Championships.
In 2017, the iFLY Tek portable translator, the company's first generation of pocket-size instant translation devices, hit the market, offering translation from speech, the machine picks up Chinese and five other languages.
Over 200,000 units have been sold in 135 countries, according to data from the company.
In April this year, the second generation of devices was unveiled in Beijing, which enables real-time audio or text translation between Chinese and 33 other languages, including Polish, Tamil, and Hungarian, in addition to the more frequently-used ones like English and French.
Priced at 2,999 yuan, the portable device features a 2.4-inch touch screen and a camera, and can recognize several Chinese dialects, including Sichuan, Henan and Cantonese.
Chinese internet company Sougou has also entered the growing market for portable translation machines.
In January, the company produced an AI-powered, portable translation device dubbed the Sogou Travel Translator, to meet the translation needs of millions of outbound Chinese tourists.
The device features a 3.1-inch high-resolution touch screen, which can translate dialogue from 17 languages including Chinese, English, German, Arabic and Russian, into the target language in real-time.
The offline translation mode also allows real-time translation between English and Chinese.
Meanwhile, other smart translation devices, including the Sogou Smart Translation Recorder, and a new generation of multipurpose translation applications have also been launched for use in classes, meetings and other similar situations.
The upgraded portable translation device called the Sogou Smart Recording Translator was introduced in May, retailing at 398 yuan in China
The device supports the recording, transcription, translation and interpretation of both real-time and recorded conversations to and from 18 different languages, including Chinese, Arabic and Russian.
While impressive progress has been made in the world of smart translation, it remains a challenging task for a machine to gather as much data from real-world interactions as possible.
Experts said the role of human translators may be in editing the content produced by the combined cooperation of machines undertaking the role of translation, before stand-alone artificial intelligence can independently be developed for the market.
Zhou Wenting contributed to this story.