Safe technologies to lead in artificial intelligence adoption
Share - WeChat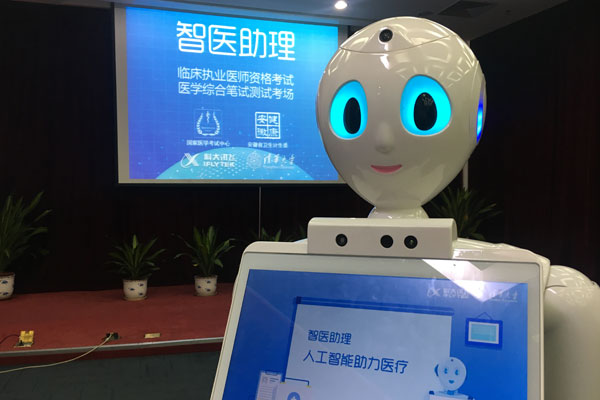 Artificial intelligence is likely to see its first widespread adoption in safe applications, but industry standards and public acceptance are needed to hasten the process, said Said Jahanmir, president of the American Society of Mechanical Engineers.
"I see AI development in safe areas first, where the negative impact is minimal, such as in sales, marketing and human-robotic collaboration," Jahanmir told China Daily in a recent interview.
Citing an example, Jahanmir said the most beneficial aspect of AI is going to be in the healthcare sector. "AI will help doctors make decisions by analyzing data from the machine and then deciding whether he or she agrees with the suggestion. Such an effort will help reduce negative impact."
The lack of eye-catching applications related to AI has, to some extent, dampened the public's enthusiasm, and fears even arose because of the pedestrian fatality involving a self-driving car of Uber Technologies Inc.
Jahanmir emphasized that massive adoption of the technology takes time, which requires a broad spectrum of standards, a solid foundation of public trust and systematic government regulations.
"In most cases, the AI technology is available ... But it takes time for the public to understand it and the regulators to develop better regulations. The industry needs protocols and new metrics for a broad spectrum of standards, which would then accelerate the AI adoption into multiple sectors," Jahanmir said.
Li Peigen, a member of the Chinese Academy of Engineering and president of the Chinese Mechanical Engineering Society, said it was not uncommon that the public had doubts about new technologies, but "as the technologies mature, doubts will soon be removed."
Experts said that there is vast room for China and the US to enhance collaboration in AI.
During the 12th Sino-American Technology and Engineering Conference Forum, held recently in Beijing, experts and scholars from the two countries discussed topics like the potential directions in AI and challenges ahead.
"The US has advanced software technology, while China owns extensive data. The first step in AI collaboration between the two economies is combining the wealth of data that exist in China with the software technology in the US," Jahanmir said.
"Of course, the software technology in China has moved very, very rapidly in the past two to three years. Maybe in five years' time, it would be a different collaboration."
Li said Chinese and American academics have exchanged views and shared experiences with regard to AI for a long time. "Looking ahead, there will be much more cooperation, as China is gaining momentum in technological strength and is injecting funding for scientific research."
The Chinese government has issued a national AI development plan and called for concentrated efforts to cultivate talents so that the country can take the lead in AI R&D and application.