CCTV marks Culture and Natural Heritage Day with screening of documentary film
Share - WeChat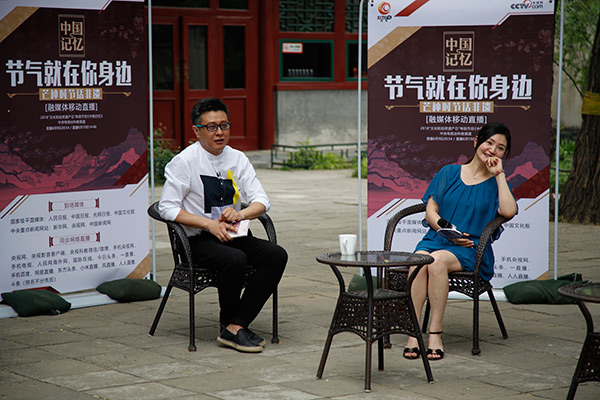 On June 9, Culture and Natural Heritage Day, a special episode of the documentary series Zhongguojiyi (China Memory) was aired on the Science and Education Channel of China Central Television.
Zhongguojiyi is a series about cultural heritage, and one episode has been made each year since 2006.
This year's episode "Let the heritage come into life",was about the story of the 24 solar terms.
On Nov 30, 2016, China's '24 solar term' were added to the United Nations Educational, Scientific and Cultural Organization's intangible cultural heritage list.
The show focused on eight stories behind the solar terms focusing on the Start of Spring, Spring Equinox, Clear and Bright, Grain Rain, and Start of Summer.
Yan Dong, the director of the series says he hopes the show sparks people's memories about cultural heritage.
"Cultural heritage is not a static history, so each year we look at history through the latest polices, news or archaeological finds," says Yan. "We hope to make the series a window for the world to know more about Chinese culture and its stories."
Most Popular