Infrastructure investment in B&R economies 'offers rich rewards'
Share - WeChat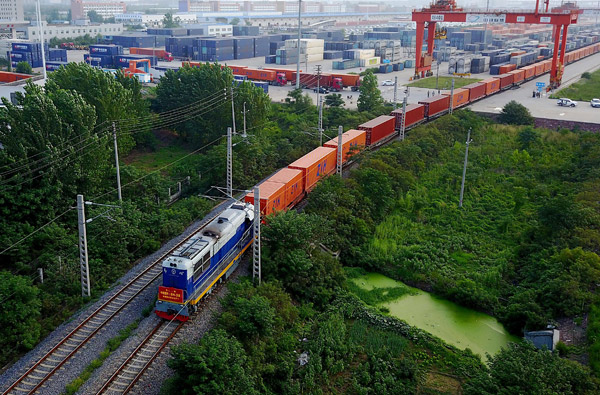 Investors can reap rich rewards from infrastructure development investments in the Belt and Road economies, according to The Belt and Road Infrastructure Development Index Report 2018.
The index, which was released on Thursday in Macao, is designed to provide a thorough understanding of international infrastructure development trends, address potential risks and difficulties, offer analysis and forecasts for domestic and overseas international infrastructure investors and contractors. The index was jointly developed by China International Contractors Association and Dagong Global Credit Rating Group.
This year, the general index reached a record high of 124, compared with 113 a year ago. The latest index unfolds a promising picture, supported largely by the gradually improving development environment, large potential, accelerating speed of infrastructure project development and growing passion for cross-border infrastructure projects. It implies there could be more opportunities for international contractors and investors, as the general index is expected to see a steady rise in the next three years, said Fang Qiuchen, chairman of China International Contractors Association during the 9th International Infrastructure Investment and Construction Forum in Macao.
The index shows that there are significant differences in the development of infrastructure in Belt and Road economies. The top 10 economies of this years' index are: Indonesia, Singapore, Pakistan, Russia, Vietnam, Brazil, Poland, Turkey, Malaysia and India. Coming out top in all three sub-indexes, Indonesia headed the table for the second year in a row with a score of 158.2. The second place was taken by Singapore, which scored 141.7 as it has the best development environment among all. Pakistan came next, moving up 11 spots to No 3. With a high score in infrastructure growth rate and passion for cross-border infrastructure projects, Pakistan attracted more and more international investors and contractors, according to the report.
In addition, Brazil outperformed most Portuguese-speaking countries to be ranked No 6 on the list. Huge market demand and abundant resources pushed the country to No 3 in the sub-index of development potential.
The index was built on three sub-indexes of infrastructure development environment, development potential and development trend, which are calculated based on over 200,000 figures generated by the Belt and Road and Portuguese-speaking countries from 2007 to 2017. In 2018, the index covered 63 Belt and Road economies.