State visits between Xi and Putin in past five years
Share - WeChat Editor's note: Russian President Vladimir Putin is scheduled to attend the 18th Shanghai Cooperation Organization (SCO) Summit to be held in Qingdao, Shandong province, on June 9-10. It will be Putin's first visit to China in a new presidential term and it will also be the first time for President Xi Jinping and his Russian counterpart to meet each other this year.
Let's look back at the bilateral state visits between Xi and Putin in the past five years.
July 3-4, 2017
Moscow
Xi's state visit to Russia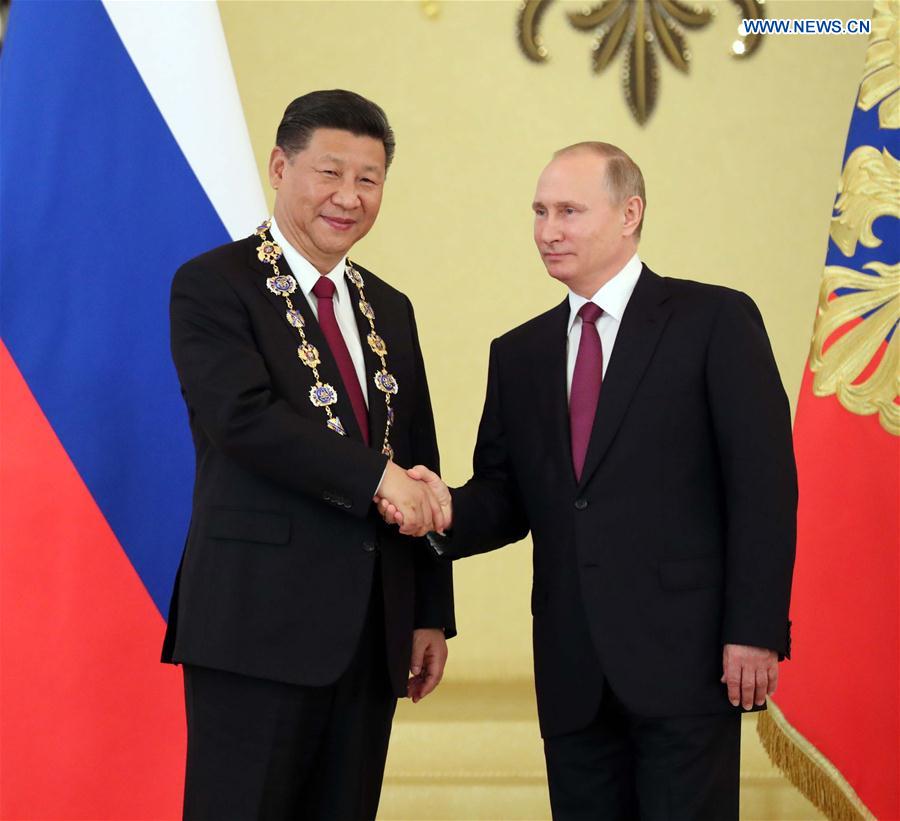 President Xi Jinping's visit to Russia in 2017 promoted bilateral comprehensive strategic partnership of coordination and pragmatic cooperation to a higher level.
During his 26-hour compact visit that kicked off on July 3, 2017, Xi met with his Russian counterpart Vladimir Putin and Russian Prime Minister Dmitry Medvedev. The leaders had in-depth discussions on deepening bilateral ties and promoting cooperation in various fields.
During the visit, Xi was awarded by Putin the highest order of Russia, known as the Order of St. Andrew the Apostle the First-Called.
The two heads of state signed a joint statement on further deepening the China-Russia comprehensive strategic partnership of coordination and ratified the 2017-2020 implementation guideline for the China-Russia Treaty of Good-Neighborliness, Friendship and Cooperation, which made an overall planning for the development of bilateral relations.