First flight of new China-London air link touches down
Share - WeChat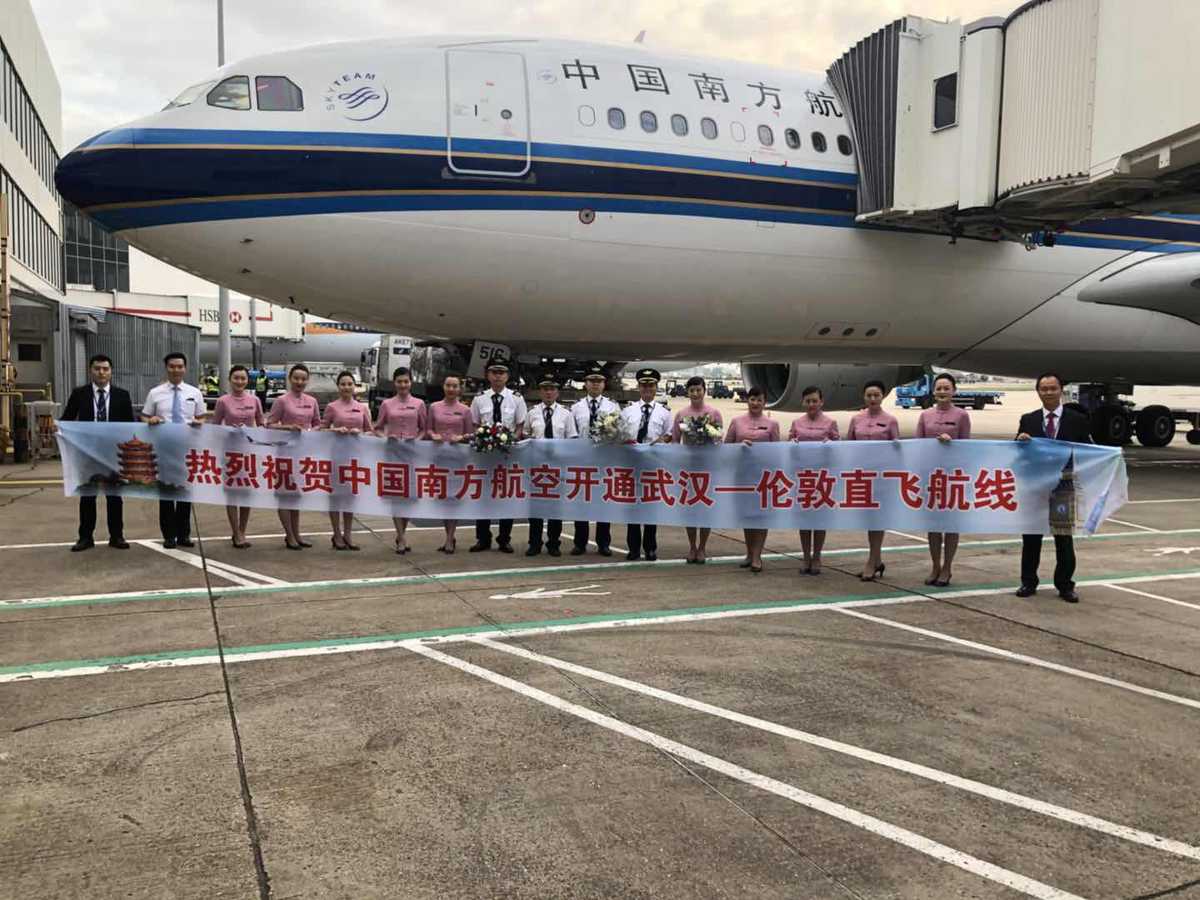 Wuhan added to Heathrow's destination network
A new direct air link between Heathrow Airport and China has been inaugurated after the first flight between the central Chinese city of Wuhan and London landed, with 195 passengers on board.
The new route, operated by China Southern Airlines, runs every Monday, Wednesday and Friday. Flights will depart from Wuhan at 14:25 and arrive in London at 18:45 on the same day. The return flights leave Heathrow at 22:10 and arrive in Wuhan the following day at 15:35.
This is the latest intercontinental non-stop air route from Wuhan following the launch of direct links to Moscow, San Francisco, Dubai and Rome. This new link is also the first initiated intercontinental air route since Wuhan Tianhe International Airport Terminal 3 came into use.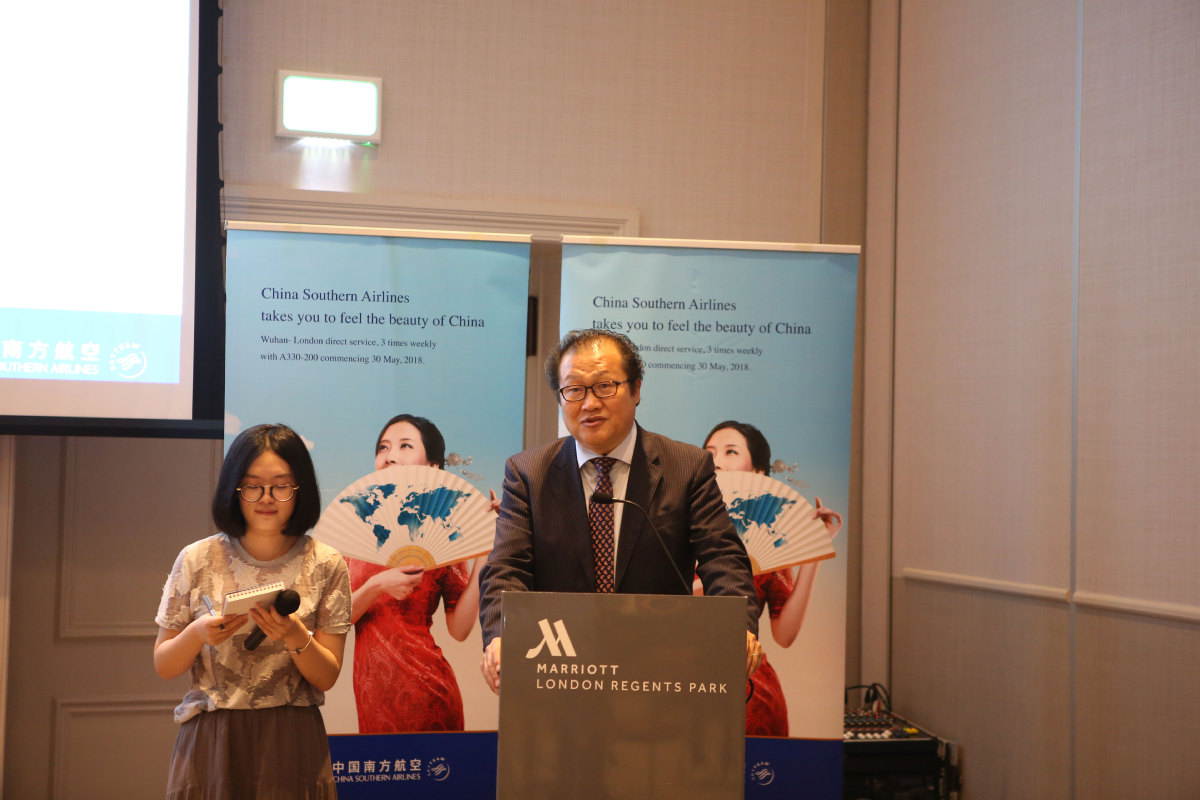 Jin Xu, minister counselor at China's UK embassy, welcomed the new route, saying "This connection will undoubtedly facilitate more business opportunities between the UK and central China."
With trade volume between the two countries amounting to $80 billion last year and more than one million tourists visiting Britain in 2017, Jin said he is confident that the new Wuhan-London link will play an important role in enhancing China's contribution to the UK economy.
Qu Guangji, general manager of China Southern Airlines Company Limited Hubei Branch, said, "Opening this air route will surely strengthen the relations between Wuhan and London. This will bring new opportunities for development in fields of trade, education, culture and tourism.
"We strongly believe that this new air route will bring about a splendid experience for tourists from both countries and they will enjoy convenience and comfort of the direct route."
In January this year, when British Prime Minister Theresa May visited China, Wuhan was her first stop. "This delivered a message to us about how important Wuhan is in Sino-British relations," Qu added.
Wan Yonghua, deputy director of the foreign investment promotion division at Wuhan Investment Promotion Bureau, said: "Wuhan and the UK have maintained close contacts and achieved fruitful cooperation in fields including trade, investment, finance, cultural tourism, education and sports."
There are 310 British enterprises in Wuhan, he said, including BP, Standard Chartered Bank and HSBC, which have invested a total investment of $5.25 billion in the city.
The British market has been a key focus for China Southern Airlines and is seen as a vital component of the Guangzhou route.
In December 2017, the Chinese carrier established a code-sharing agreement with British Airways, which has hugely strengthened the worldwide route network for both companies and brought more choices for British and Chinese passengers.
Passengers flying with China Southern Airlines can now take flights with British Airways from cities such as Edinburgh, Glasgow, Manchester, Newcastle and Belfast connecting through London. In return, British Airways passengers are able to take flights with China Southern Airlines between several cities around China.