A moral imperative
Share - WeChat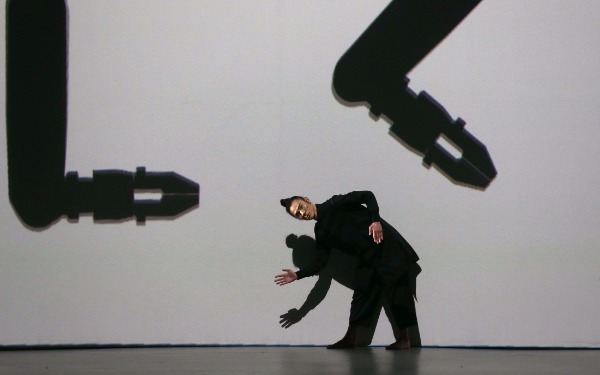 Zhang took the production on tour in March this year, visiting three Chinese cities: Shanghai, Hangzhou and Guangzhou, where Zhang was happy to discover that "the audience have shown their interest and passion for the show, just like they did with my first movie."
The show was also staged at the Edinburgh Fringe Festival in Scotland last year.
"Their feedback also made me think," Zhang reveals. "If the audience enjoy fresh and creative ideas on stage, they are not only entertained but also inspired.
"It started a conversation between the audience and me, which was exciting."
A year later and Zhang is ready to launch the sequel to the show, which he's calling "the second season" of 2047 Apologue, and it will debut at the NCPA on June 12.
Like the first production, the show continues the director's reflection on the relationship between people and technology. Instead of telling stories through the show, Zhang creates seven pieces, which are performed by art-ists from seven countries, including the United States, Germany, the United Kingdom and China.
In one piece, award-winning contemporary dancer, Li Yu, performs to the drum beats created by percussionists from U-Theater in Taiwan alongside the sounds of khoomei (a traditional throat-singing technique of Mongolia) while robotic arms mimic his movements. The shadows of the robotic arms are projected on a big screen on the back of the stage, which change from following Li's moves to resisting, even threatening him.
"Technology changes our lives. But when I think of the relationship between technology and humans, I don't just see the positive side," Zhang laments. "I have three children, and like many young people, they are always looking at their phones. It made me think about the influence that technology has over us. It's a double-edged sword."
Referring to the production, he adds, "I don't simply showcase the latest technology and ancient Chinese art forms. I am trying to find a point to merge them together in a beautiful and inspiring way."
Most Popular