US offers help on denuclearization
Share - WeChat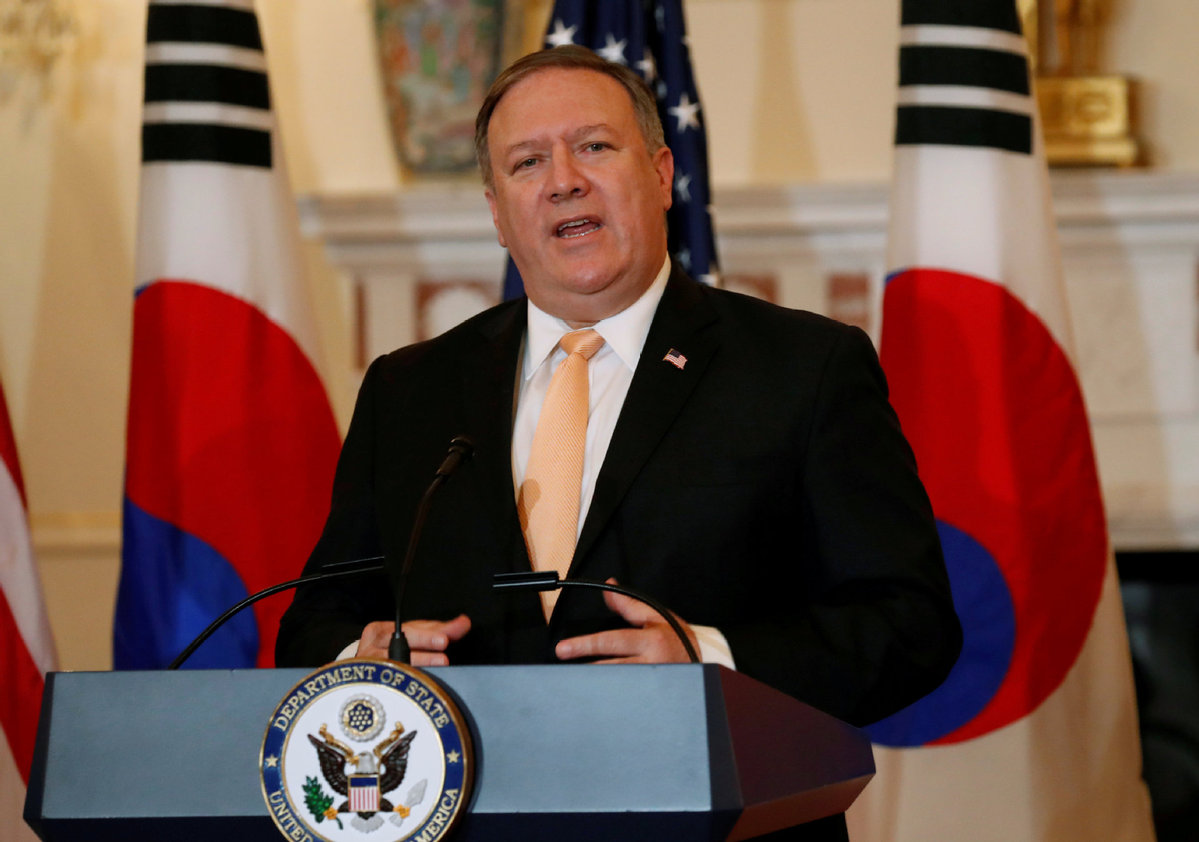 China 'pleased' with momentum to ease tensions on peninsula
Momentum continues to gather between Washington and Pyongyang, with the United States offering conditional support on security and private investment, a month ahead of a historic summit between US President Donald Trump and Kim Jong-un, top leader of the Democratic People's Republic of Korea.
US Secretary of State Mike Pompeo said on Sunday that if the DPRK achieves denuclearization, the US would commit to Pyongyang's security.
"This has been the trade-off that has been pending for 25 years. No president has ever put America in a position where the North Korean (DPRK's) leadership thought that this was truly possible that the Americans would actually do this," Pompeo told the Fox News.
Ahead of the summit on June 12 in Singapore between Trump and Kim, the DPRK announced on Saturday that it will destroy its nuclear test site later this month. Trump hailed the gesture as "very smart and gracious", and Pompeo said it is "good news" and "one step along the way".
"If we get denuclearization, of course, there will be sanctions relief, certainly. There'll be more than that," Pompeo said. But he said the US would not be willing to invest taxpayer dollars to help the DPRK.