For industrial success, China must design new engines
Share - WeChat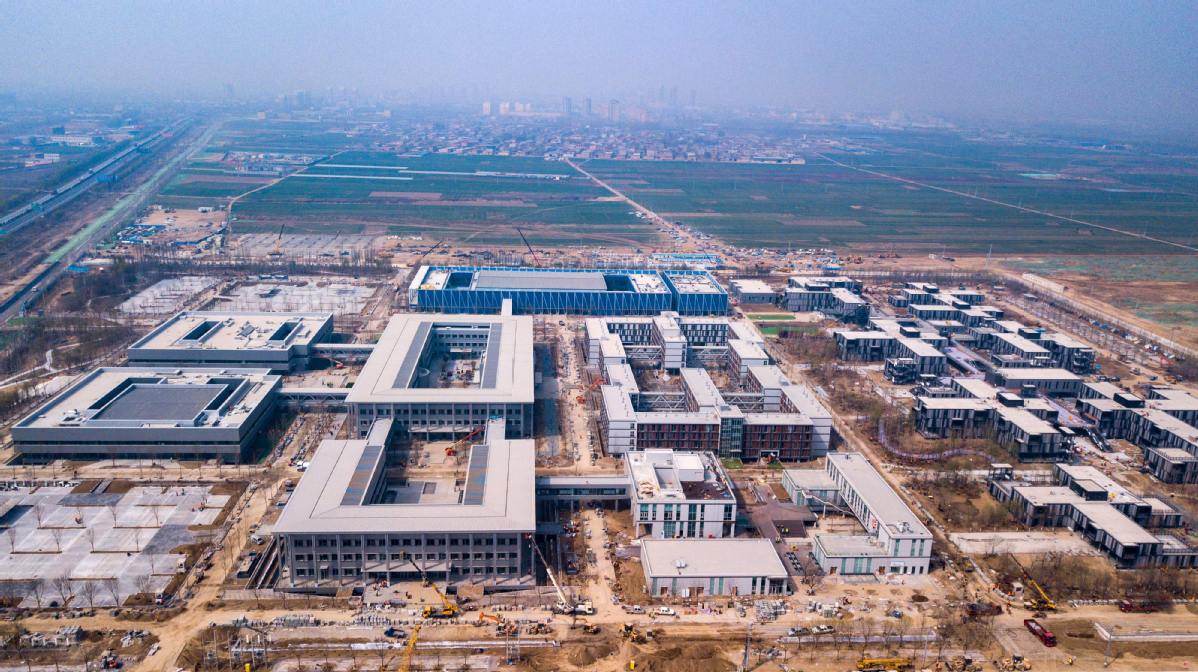 The policies adopted by China in April, from cooperation in the high-tech sector to further opening up the financial market and considering giving the green light to the gaming industry, can prove beneficial to foreign businesses.
Liu He, chief of the General Office of the Leading Group for Financial and Economic Affairs, announced at the World Economic Forum in January that China will take bold measures to further open up the economy to the outside world this year-which marks the 40th anniversary of reform and opening-up.
To some extent, the importance of the policies adopted by China last month goes beyond expectations and has rarely been seen in other economies before. These policies are something foreign investors and businesses operating in China (or looking at the Chinese market for business) could not afford to ignore.
The first two policy packages were announced by President Xi Jinping in his keynote speech at the Boao Forum for Asia in Hainan province on April 10. Reiterating China's commitment to deepening reform and opening-up, Xi said China will take measures to further open up the financial and manufacturing investment sectors, and strengthen intellectual property rights protection.
Soon, the National Development and Reform Commission announced that shareholding limits for special-purpose and new-energy vehicles will be scrapped for foreign investors this year, while those for commercial vehicles and passenger vehicles will be lifted in 2020 and 2022 respectively.
And, delivering a speech to mark the 30th anniversary of Hainan becoming a new province, President Xi announced that efforts will be made to transform the entire island into a free trade zone and to develop a free port, which can compete with Singapore and Dubai.
This is a radical and challenging mission.
Hainan is expected to attract investors to the education sector, too. The province, according to central authorities, could also give the green light to the gaming industry apart from further opening up new windows of opportunities.
To ensure the ambitious blueprint bears fruit, the Haikou-based China Institute of Reform and Development has plans to set up a new think tank that would focus on the development of a free port. Such efforts are necessary because the investment scale will be huge and the plan ambitious and complex. It will need the efforts of more than one generation of people and tremendous intellectual wisdom to make it a success.
The detailed construction program for Xiongan New Area, located around 100 kilometers southwest of Beijing, was announced this month as well. In less than 20 years, Xiongan is expected to develop into a modern and high-tech city that is green and livable, with the capacity to effectively perform Beijing's non-capital functions.
While the scale of investment in the Hainan free trade program is still unknown, Morgan Stanley calculated in 2017 that Xiongan will channel at least 2.4 trillion yuan ($380 billion) in investment.
At the end of last month, Xi took an inspection tour to Central China's Hubei and Hunan provinces, where he said the construction of the Yangtze River Economic Belt should be given due priority while emphasizing that high-tech development is part of a country's core competitiveness.
The message is clear. When China moves up the global production chain-thanks to its efforts to realize green, inclusive growth by restructuring its economy-its industrial policies will become ambitious, targeted and standardized. And to realize such ambitions, new engines must be designed and put into place.
The author is deputy chief of China Daily European Bureau.
fujing@chinadaily.com.cn
Most Viewed in 24 Hours
China Views