Wronged scientist says battle still on
Share - WeChat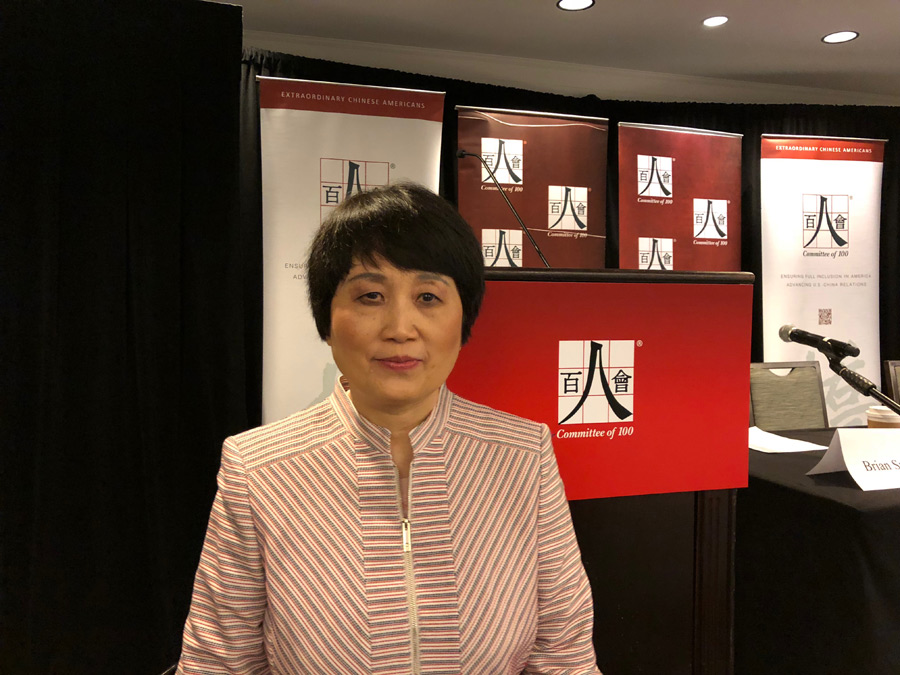 Chinese-American scientist Sherry Chen, who was wrongfully arrested and fired due to baseless spying claims several years ago, said on Friday that she will continue to fight until she is reinstated.
Three and a half years after Chen's arrest, Chief Administrative Judge Michele Schroeder of the Merit Systems Protection Board ruled last week that Chen was the "victim of a gross injustice".
The judge ordered the US Commerce Department to resume her employment at the National Weather Service (NWS) and pay her back pay plus benefits.
"It's wonderful. I'm so relieved and glad that justice finally prevailed," Chen said at a press conference hosted by the Committee of 100 on Friday in Santa Clara, California.
"However, the department has told the media it will appeal the ruling, so the battle is still on," she told China Daily after the press conference.
Chen, an employee of the National Oceanic and Atmospheric Administration under the NWS, was accused in 2014 of stealing sensitive information from a database for the nation's dams and lying about the breach.
Despite the fact that US federal prosecutors dropped the charges against her in March 2015, her employer terminated her employment in March 2016 for the same reason in the federal case.
Steve Simon, the attorney representing Chen, told reporters through Skype that Chen's case was not just unfair treatment by her employer and the government, but also a "scandal".
He urged the department of commerce to "do the right thing" so as to put an end to the whole thing.
While she was "horribly wronged" and an "innocent life was ruined", the person who reported on her was promoted to an executive position in the department of commerce, she said.
"But I don't work for the individuals," she said. "I'm a strong person. I love my job and I miss my co-workers."
She said she had spent many years on a flood project before the arrest and on one could replace her role in the project. She heard the project has been delayed during her absence.
Over the past three and a half years, the Chinese community also helped raise money and awareness to help Chen clear her name and get her job back.
As the US government intensifies the scope of surveillance, scrutiny and prosecution against Chinese-American scientists, Chen's case is important to the Chinese community, said Haipei Shue, president of United Chinese Americans.
"We need her more than she needs us. We'll fight till the last day," he said.
liazhu@chinadailyusa.com