Learning to code is child's play
Share - WeChat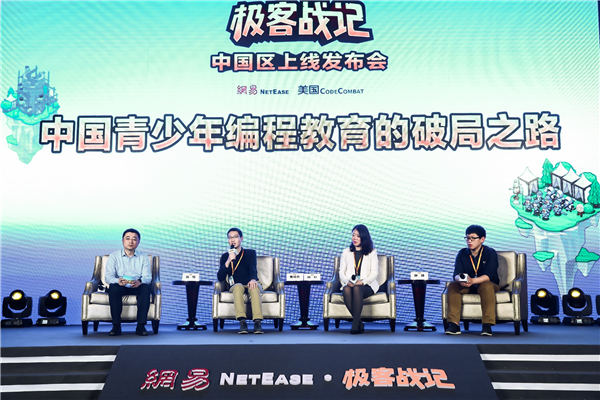 Chinese parents who ban – or strictly limit – the time that their children spend surfing the internet may be surprised to learn that playing computer games can also be educational.
Recently, Internet giant NetEase announced that it has acquired the sole agency to import the popular American educational production CodeCombat to China's public schools and consumer market.
CodeCombat, is a browser-based role-playing game that teaches the players computer programming languages and has around five million young subscribers in more than 200 countries.
NetEase has localized the game, translating the content into Chinese, and signed up eight leading secondary schools to become the first in China to start teaching students coding languages by playing the game.
Cao Zhiqing, deputy general manager of the education production sector of NetEase, believes that CodeCombat is a good balance of education and entertainment.
She says it will incorporate learning with a lot of funny moments, thus holding the interest and increasing the confidence of the young gamers.
"Usually, we recommend that children aged 9 years old and above play CodeCombat, but we did have a 5-year-old child who passed the coding examinations during our launch testing," notes Cao.
Zhou Suying, a teacher from Hangzhou Jianlan Middle School, says more than 400 students in the school have already begun to learn the courses through CodeCombat, noting that the students are enjoying the game, as it is interesting as well as educational.
"The students can learn both at school or at home," she explained. "The parents are not against the computer game, because their children have learned a lot of things from it."
Most Popular