From school to Spielberg and back
Share - WeChat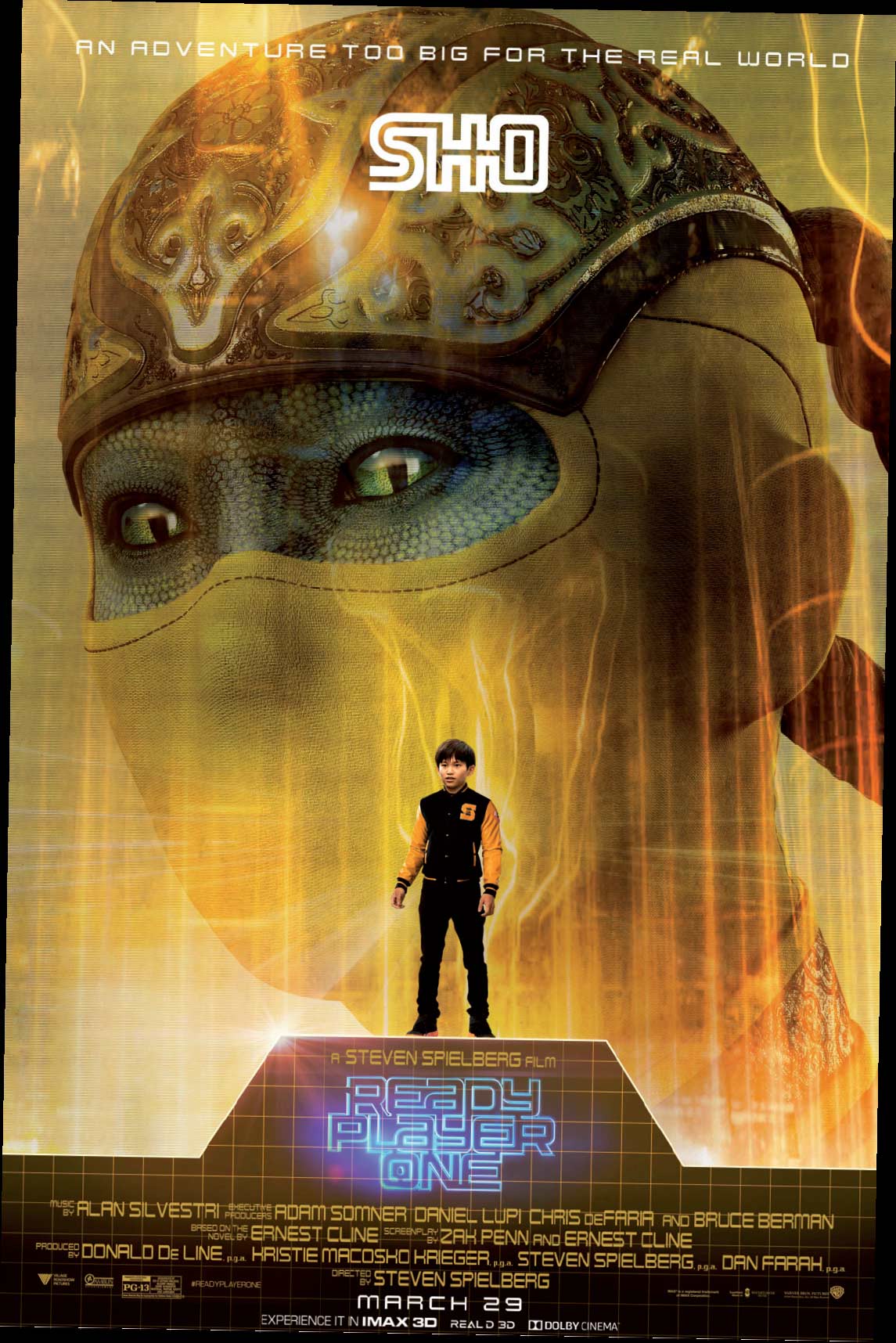 After three weeks on the big screen, Steven Spielberg's latest hit movie Ready Player One has collected $192.8 million from the China box office. It's expected to cross the $200 million mark there this week.
Chinese moviegoers speak highly of the sci-fi blockbuster, saying things like "Spielberg will never let you down."
Surprisingly few of them realize the 11-year-old Chinese gamer Sho featured in the film is played by a Chinese-American actor named Philip Zhao.
For Philip, now 14 and a freshman at Thomas S. Wootton High School in Rockville, Maryland, working with one of the most famous Hollywood directors for his first movie was a bit intimidating.
"Spielberg was really nice to me," Phillip said, then corrected himself. "Steven. I called him Mr. Steven Spielberg at first. His full name. He said call me Steven. He made you feel at home. That's what made a huge difference."
The film is set in the year 2045 amid the slums of Ohio with much of humanity using virtual reality to escape the desolation of the real world.
In the OASIS, an immersive virtual universe where most of humanity spends their days, people can go anywhere, do anything and be anyone. The only limits are your own imagination.
In the film, Sho and his friends — the High Five — dive into a fantastical universe of wonder and danger to save the OASIS.
"It's kind of overwhelming," Philip said. "My first movie and I'm put into this big spotlight, but again, Steven makes you feel at home. He has the best people. He teaches you the little tips and tricks so you can get by. It was the greatest experience overall."
Philip's parents came to the United States in 1998 to study in a PhD program at Ohio State University. His father, Zhao Liang, is from Shijiazhuang in Hebei province, and his mother is from Shanghai. They now work for the US Food and Drug Administration. Both Philip and his older sister Sally were born in Ohio.
Philip's Chinese name is Jiazheng, meaning "family justice".
Compared to his sister, a straight-A student, Philip's performance at school was not very satisfactory.
But his parents soon discovered that Philip had other talents. He could imitate people around him, people from different countries and English accents. He could even vividly mimic the presidential candidates' voices and expressions.
Taking a theater class in school, Philip discovered he enjoyed acting.
Just by chance, his father read that a Spielberg movie production was looking for an Asian boy aged 11 to 13.
For the fun of it, he sent in an audition tape of Philip introducing himself in January 2016.
After several rounds of a nationwide search, Philip, 12 years old at the time, was picked out of hundreds of young actors.
For Philip, the filming took three and half months in England, ending in September 2016, with some follow-up reshoots in Los Angeles the same year.
The youngest person on the set, Philip's natural way and witty humor won over the cast and crew.
"I was close with everyone," Philip said. "We always played video games together."
Aside from shooting internationally with one of the
world's top production teams and walking the red carpet in Los Angeles with A-list celebrities, now that the curtain has dropped, Philip's life hasn't really changed that much.
He still plays basketball and computer games and goes to Chinese-language school on weekends. Philip is fluent in Chinese thanks to his parents' insistence.
"Some American-born Chinese don't speak Chinese at all or play with Chinese people in order to integrate into the US society," Zhao said. "But his mother and I feel our kids must inherit the Chinese language and culture to keep their identity as Chinese.
"We are glad to see Philip is very proud of his Chinese identity. Even on his social media account, he introduces himself as Chinese, he added.
Last summer, Philip joined a Chinese Cultural Immersion Youth Summer Camp hosted by the Overseas Chinese Affairs Office of the State Council.
During the 10-day trip to China, Philip and other team members taught English and basketball to disabled children in Yancheng, a city in Jiangsu province.
"We encourage him to go to China, to understand China and experience China," said his father.
Since Philip likes communicating and enjoys acting, Zhao is open-minded to his son's next step.
"We will support him if he wants to continue on this path," he said.
What makes Zhao most proud about the movie is that the character Philip plays is bold and positive.
"He plays that role on behalf of the Chinese," he said.
If Philip can help eliminate cultural misunderstandings and Chinese stereotypes through acting, "people will see through his characters that the Chinese are positive, creative, and sunny," Zhao said. "That's the value he created."
xiaohong@chinadailyusa.com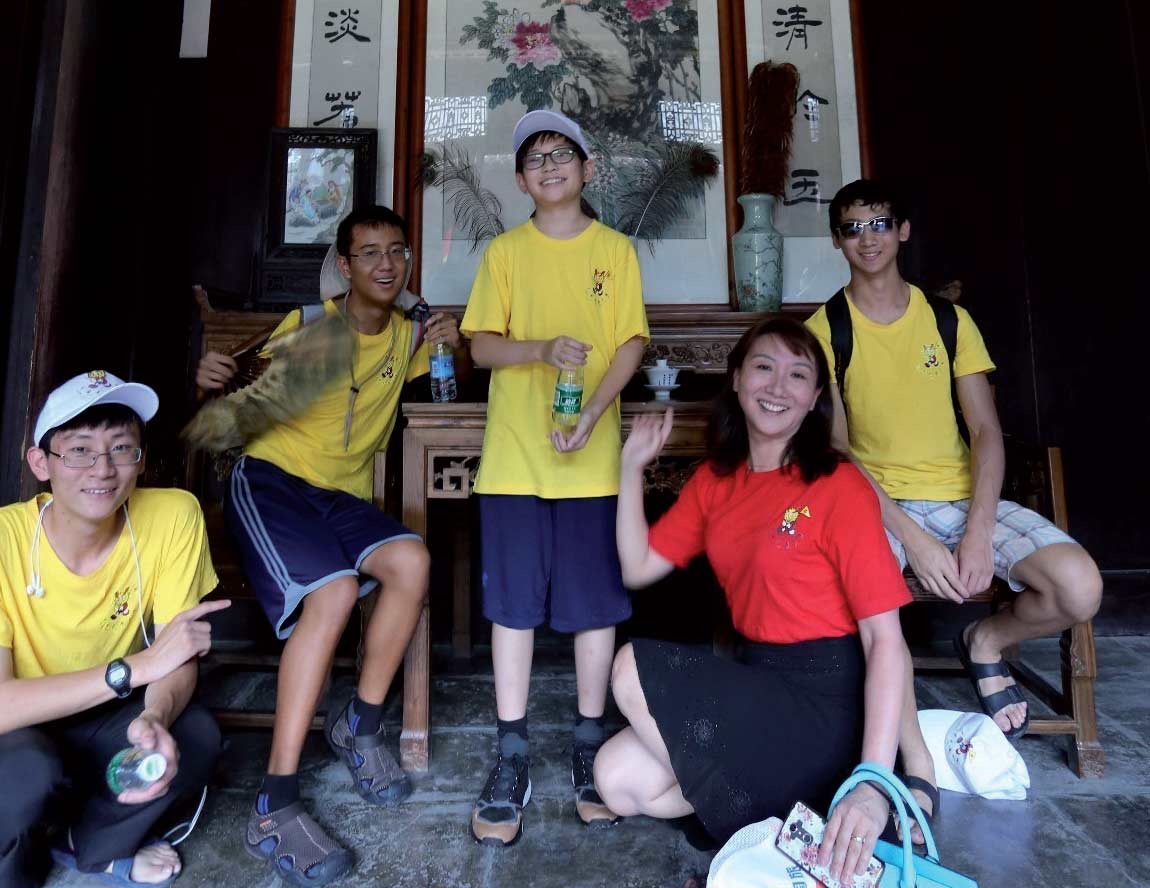 Most Popular