German novel bags top Chinese award for foreign books
Share - WeChat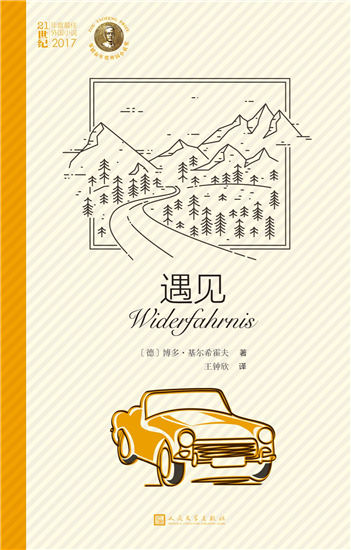 Nie likened the general vibe of Widerfahrnis to American writer Jack Kerouac's 1957 magnum opus On the Road.
Kirchhoff, who couldn't attend the ceremony to receive the award in person, says he is thrilled to have had his book published in China, in a video shot for the ceremony.
"I believe that readers in China will know about the current state of mind of Europeans once they read the book," says Kirchhoff in the video.
Kirchhoff was born in Hamburg, West Germany, in 1948. He studied pedagogy and psychology at Frankfurt University from 1972 to 1979 and completed his doctoral thesis. He is an award-winning fiction writer and has also written movie screenplays. In 2016, Widerfahrnis won the German Book Prize.
In his address to readers in the book's Chinese edition, Kirchhoff refers to himself as a writer "unheard of" in China, despite his fame in his home country.
"I hope I can come to China one day with my wife and talk to Chinese readers," writes Kirchhoff.
Most Popular