Automaker equity cap to be scrapped
Share - WeChat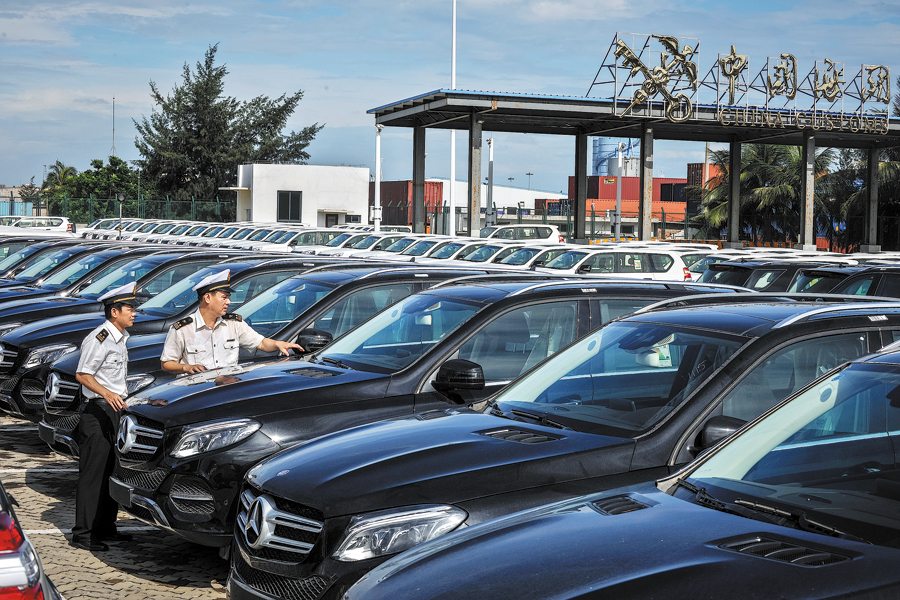 In key opening-up move, 50% limit on foreign investment will be phased out
China plans to phase out the equity cap on automotive joint ventures by 2022, seen as one of the most far-reaching moves in decades to open up its car market, the world's largest since 2009.
The current 50 percent cap on foreign equity, put in place in 1994, will be removed this year for companies that produce new energy vehicles and special-purpose vehicles, the National Development and Reform Commission said in a statement on Tuesday.
It said the limits will be scrapped for commercial car producers in 2020 and for passenger car producers starting from 2022. Foreign carmakers will be allowed to have more than two Chinese joint ventures as well in 2022. Further details are expected later.
Passenger cars are the largest automotive segment, accounting for around 85 percent of 28.9 million new vehicles sold in China last year.
"Four decades of reform and opening-up have shown that, on the basis of certain developments, only opening up can invigorate the market, force companies to innovate and integrate Chinese and international resources," the commission said.
Dong Yang, executive vice-president of the China Association of Automobile Manufacturers, said in the long run, the move will help to build a powerful Chinese automotive industry, though at first it may bring more benefits to foreign brands than Chinese ones.
Statistics from Dong's association show that passenger cars from Chinese brands accounted for around 44 percent of the total sold in the country in 2017.
Yale Zhang, managing director of Shanghai-based consultancy firm Automotive Foresight, said removing the cap will result in stiff competition, but it is beneficial for the market as a whole.
"Chinese carmakers cannot rely too much on their joint ventures for profit, which means they have to work harder on their own models. This will help cull the incompetent but cultivate the competitive such as Geely." Zhang said.
"Also, since foreign carmakers are allowed to have larger equity, which means more profit, they will step up their pace of introducing new models into China, and that is a good thing for Chinese customers."
Volkswagen said that the move will enhance confidence around the world in investing in China, and will have a positive impact on innovation.
The carmaker said while it will examine possible new partnership opportunities, it will have no impact on its current partners in the country.
Li Yanwei, an analyst at the China Automobile Dealers Association, said the market is unlikely to see too many fluctuations because most major international carmakers already have partnerships in China.
"Those that have not come are either incompetent or niche brands. But removing the equity cap for new energy carmakers this year is good news for Tesla, which wants to build a wholly owned plant in the country."
Tesla, which had said it expected to start production in Shanghai around the end of the decade, said there is currently no change in its plans.
China will lift shareholding limits in the shipbuilding and aircraft manufacturing industries for foreign investors this year, according to the National Development and Reform Commission.