A modern mission to advance tradition
Share - WeChat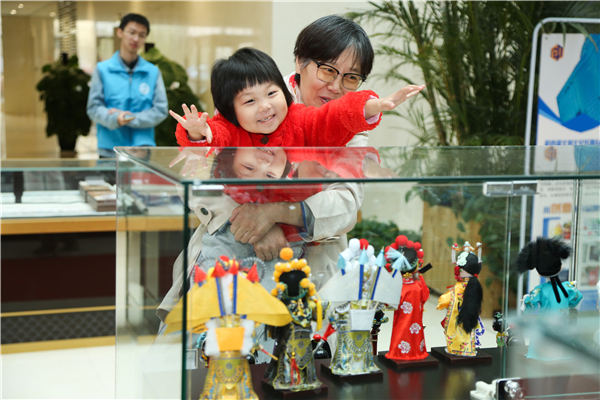 The north branch of Beijing's Haidian District Library will host 25 cultural activities in April, as public interest in tradition has continued to grow in recent years, thanks in part to popular TV programs.
The activities promote guoxue, which is loosely defined as the study of ancient Chinese civilization - specifically, such realms as history, philosophy, literature and art.
Participants will learn about stone rubbing, incense, book binding and music.
The library has also staged an activity to recommend books about the integration of tradition into modern life.
It hosted an event attended by experts from the Chinese mainland and Taiwan on April 3 to discuss the integration of ancient culture into contemporary education.
Beijing-based historian and publisher Ren Deshan said at the event that studying tradition is important to building cultural confidence and identity.
"Essentially, guoxue assists individuals' comprehensive development. It ... serves as a foundation that helps young people learn other subjects," he says.
Calligrapher and culture expert Duan Junping says: "Chinese people were educated in the classics for thousands of years to become useful members of society. But we need new concepts and innovations to promote traditional culture amid the explosion of information in the digital age."
Studying tradition means more than wearing ancient attire and reciting texts, he says. More practical learning methods should be adopted, including those that use the internet, Duan believes.
He says social support, especially from the family, is key to cultivating culture.
Duan's grandfather, for instance, inspired him to become a calligrapher.
Zhu Anshun, a guest professor of the Chinese Culture Academy of Chongqing and director of the Zhonghua Book Co's classics-education center, says there are obstacles to promoting tradition among youth.
Most Popular