A visual tribute to an overseas Chinese legend
Share - WeChat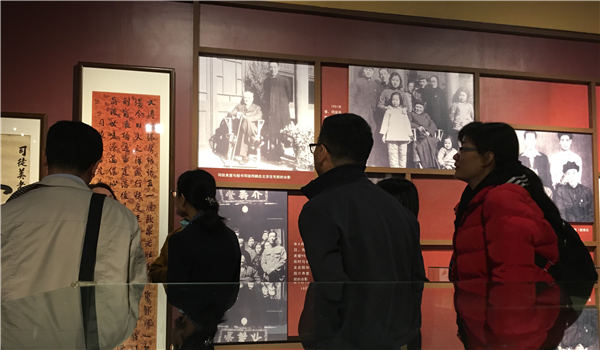 Once upon a time in the United States, he was an icon in China towns. Situ Meitang (1868-1955) was born in a small village in Kaiping, Guangdong province. However, he sponsored Sun Yat-sen's revolution to topple the Qing (1644-1911) court, befriended Franklin Roosevelt, who later became the US president, and led overseas Chinese against Japanese aggression.
When he returned to his motherland after seven decades abroad, he was invited to attend the founding ceremony of the People's Republic of China in 1949, and later became a deputy to the first session of the National People's Congress standing committee.
Now, as the country marks the 150th anniversary of his birth, a special exhibition is on at the Overseas Chinese History Museum of China in Beijing.
There, dozens of artifacts, including manuscripts, personal belongings and published books, besides photos, give a glimpse of this legend's life.
Speaking about Situ, Qi Degui, vice-director of the museum, says: "He was a flag bearer among Chinese communities abroad.
"And this exhibition is to pay homage to overseas Chinese with patriotic hearts and strong emotional attachments to the homeland."
Kaiping was home to numerous emigrants to the United States in the late 19th and early 20th centuries. There, the migrants often built diaolou - structures blending Chinese and Western styles - which are now inscribed on the UNESCO World Heritage list.
Some yellowing blueprints of the diaolou are also on display at the exhibition.