Japan expresses interest in another panda lease
Share - WeChat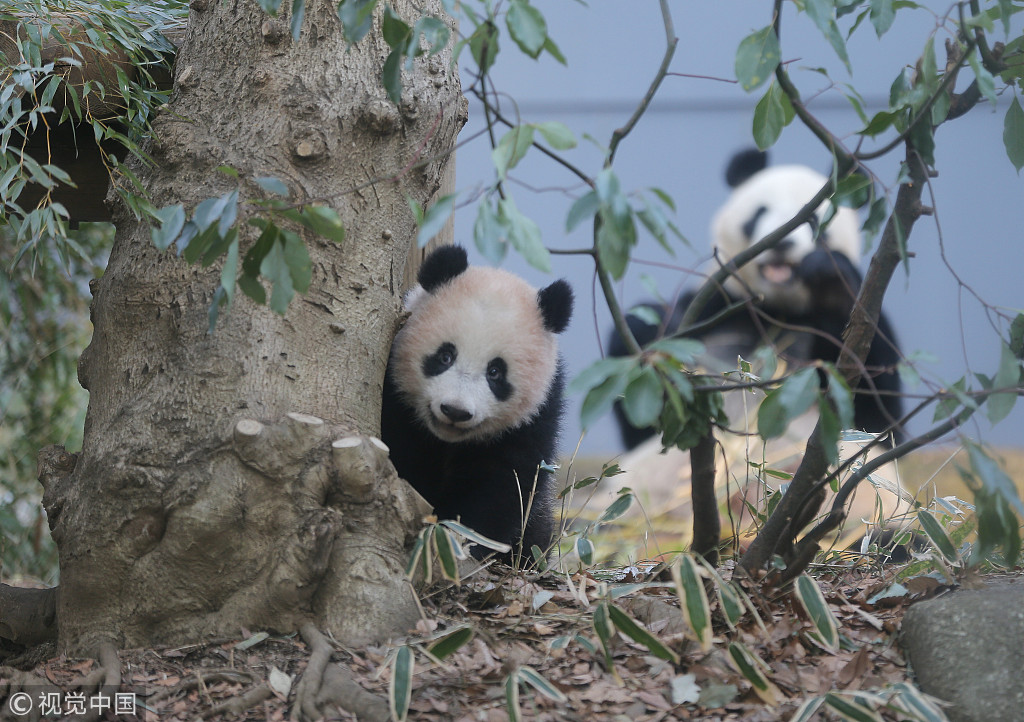 Japanese Foreign Minister Taro Kono said Japan wanted to lease another giant panda when he visited China this January, the Asahi Shimbun reported Thursday.
Xiangxiang, the female giant panda cub born at Tokyo's Ueno Zoo on June 12, 2017, is beloved by Japanese people.
As this year marks the 40th anniversary of the signing of the China-Japan Treaty of Peace and Friendship, Japan hopes to improve China-Japan relations through "panda diplomacy".
The Chinese side is considering Japan's application.
As reported, both the zoos of Kobe and Sendai want to accept a giant panda.
According to Yomiuri Shimbun, Japan has nine giant pandas, three of which are at Tokyo's Ueno Zoo, five are at Adventure World in Shirahama of Wakayama and one is at Kobe Oji Zoo.