Better IPR protection to boost innovation
Share - WeChat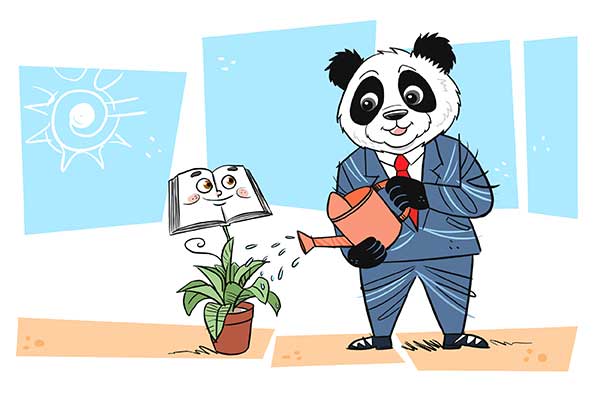 Addressing a news conference on Tuesday, Premier Li Keqiang echoed the resolve in the Government Work Report, which he presented at the annual sessions of China's top legislature and top political advisory body on March 5, and reiterated the importance of better protecting intellectual property rights (IPR).
As part of the on-going institutional reform, China will set up a new State intellectual property administration, which will perform the combined duties of protecting IPR, accelerating the establishment of an IPR protection system, and registering/granting and administratively adjudicating trademarks, patents and geographical indication of origin. This shows China is attaching greater importance to IPR protection.
Strict IPR protection and resolute actions against IPR violators are necessary for China to expeditiously build an innovation-oriented economy and interactively promote an innovation-driven development strategy. So the move will not only manifest the value of intellectual property, and create a good business and innovation-oriented environment, but also safeguard the legal rights of the main market players and IPR holders.
Strengthened IPR protection will also encourage and protect innovation. As knowledge and information are in short supply in a free competitive market, infringements of knowledge and information, if not curbed, will increase the investment risk of innovators. To encourage and inspire innovation, countries therefore have to regulate the information market through intellectual property. Different from other methods and commodities, innovation involves a high cost. But the cost of replicating or reproducing an innovative product is extremely low, which leads to IPR infringements.
As an intangible product, it is also difficult and complicated to calculate the value of intellectual property. No wonder safeguarding IPR has always been complicated, costly and time-consuming, and obtaining compensation difficult. That's why a punitive damages system for IPR infringements is imperative for protecting intellectual property.
The punitive damages system for IPR infringements stems from the punitive damages system in common law, which is well developed in the United States as a legal measure of deterrence and sanction. The Patent Law, Trademark Law and the Trade Secrets Law of the US clearly stipulate the punitive damages liability for those IPR violators.
However, with the development of judicial practice in China, its civil law system, too, has adopted a punitive damages system for IPR infringements.
China's Trademark Law, revised in 2013, introduced a punitive damages system for intellectual property. According to Article 63 of the Trademark Law, if there is malicious infringement and an existence of serious circumstances, the amount of compensation could be one to three times of the actual infringement loss or the profit that an IPR violator gains. But the law doesn't say how to determine "malicious" or "serious circumstances". Since this stipulation can hardly be used to punish IPR violators, rarely do we see cases that conform to the punitive damages system for IPR infringement in legal practice.
To strengthen the compensation, punishment and deterrence effect of the punitive damages system for IPR infringement, help IPR holders to receive appropriate compensation for the loss they suffer and increase the penalty for infringing IPR-in order to curb such violations-the authorities should make more efforts on three fronts.
First, they should expedite the revision process of the Patent Law and Copyright Law, and set up a comprehensive punitive damages system for IPR infringement, and more clearly explain the legal conditions for seeking punitive damages for IPR infringements.
Second, the system to furnish evidence should be improved to reduce the IPR holders' burden of proof and put most of the onus on the IPR violators to prove their innocence in an IPR case.
And third, the authorities should accelerate the establishment of an intellectual property credit system, and include the IPR violators' behaviors in the corporate and individual credit system. They should also establish a joint punishment mechanism to prevent IPR infringements.
The author teaches at the School of International Law, Southwest University of Political Science& Law.
Most Viewed in 24 Hours
China Views