Shaping the solar world's leader
Share - WeChat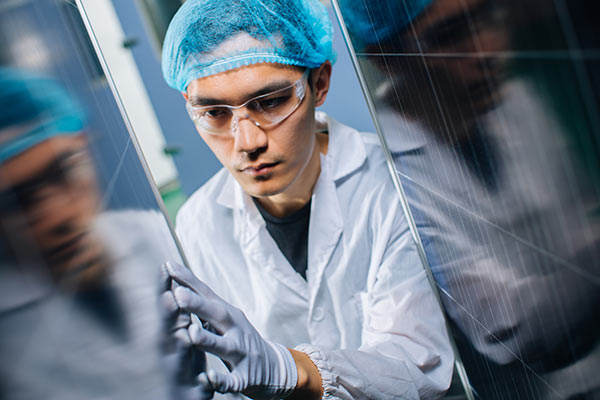 Chen Kangping-led JinkoSolar uses tech and the Belt & Road Initiative to excel in photovoltaic panels
Could accountancy and solar energy possibly have anything in common? The question might delight Chen Kangping, 45, a former accountant and professional manager, and now CEO of Shanghai-based JinkoSolar, the world's leading solar panel producer by shipments whose photoelectric conversion rate and component shipments also rank first worldwide.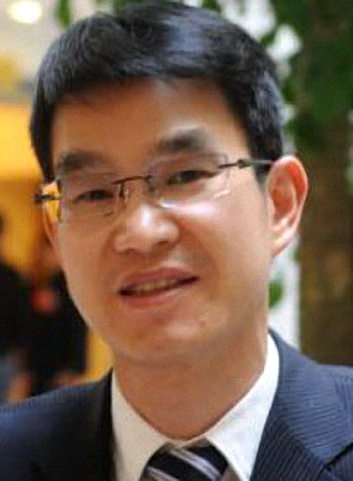 His work experience as an accountant had substantial influence on his founding and running of JinkoSolar, Chen said.
Strict control over cash flow and cost-cutting are key lessons that a diligent accountant should learn. Since he was one, Chen succeeded in making JinkoSolar the only profitable photovoltaic enterprise at a time when the global solar industry was going through a trough. The company has maintained higher-than-average gross profit for years.
Several years back, Chen realized that rapid development of solar power would present new opportunities to cut industrial carbon emissions. Sensing that the photovoltaic sector would likely become the most economical and widely used energy form, he resigned as the chief financial officer of Supor, a Zhejiang-based cookware maker, in 2006 to set up JinkoSolar.
That was a tough decision to make because Supor by then was the world's second-biggest cookware manufacturer, and Chen was well set for bigger corporate challenges.
When he founded JinkoSolar, Chen knew it would grab no more than a small slice of the world's energy future. So he concentrated on making it a photovoltaic company that can produce electricity in China more cheaply than fossil fuel-powered plants.
After 12 years of development, JinkoSolar now has generating capacity of 26 gigawatts of solar power worldwide. It has over 15,000 employees across eight production facilities globally.
Through its 16 overseas subsidiaries, JinkoSolar provides photovoltaic power services to both industrial and civilian sectors in more than 80 countries and regions.
Its global footprint spans Japan, Singapore, India, Turkey, Germany, Italy, Switzerland, the United States, Canada, Mexico, Brazil, Chile, Australia, South Africa and the United Arab Emirates.
In China, the company's development has been in accordance with the country's rapid expansion of renewable energy facilities in recent years.
To make better use of solar power, avoid power-cuts and wastage of energy, the National Energy Administration issued a statement last year saying it planned to allocate its annual solar power installation quotas based on a review of idle rates and other conditions across China.
Many of China's solar panels are located in less-populated areas with surplus solar capacity. Curtailment has extracted a heavy cost from China.
According to Chen, the government's current supportive policies will help boost solar power generation as a percentage of the total power generation mix in China.
The new clean-energy quota system would help identify provincial targets, and ease the idle capacity problem by enabling technological evolution of photovoltaic power generation. This will help cut the cost of power generation eventually, he said.
According to Chen, the country's Belt and Road Initiative has created massive demand for energy and a new growth frontier for the company.
"China's clean energy revolution is having a big impact on the countries and regions involved in the Belt and Road Initiative, and the development of photovoltaic technology has made clean energy no more a luxury but an affordable energy for many countries," he said.
To take advantage of the new opportunities, the company is focusing on overseas markets. It currently exports 60 percent of its solar products to Europe, the US, India, Japan and Southeast Asia.
The company has also recently cooperated with Heraeus Photovoltaics, a leading supplier of metallization solutions in the PV industry, to jointly develop new-generation super PV cells to increase cell efficiency and lower costs.
Using front-side silver pastes from Heraeus Photovoltaics since 2015, JinkoSolar has successfully improved the efficiency of its PV cells by more than 0.3 percent and reduced the production cost of the cells by 15 percent per watt.
A Zhejiang merchant with inborn passion for business, Chen said he wants to make JinkoSolar the leader of the global solar industry.
The company said in January that it planned to open a plant in the US, a week after US President Donald Trump imposed tariffs on imported solar panels. The higher tariffs would tax imported solar panels and cells at 30 percent in the first year.
By manufacturing products in the US, JinkoSolar could avoid paying the new tariffs on goods it sells in the country. So, the board has authorized the company to finalize plans for the construction of an advanced solar manufacturing facility in the US.