Canola flower fields shaped like dragon and horse in Guiyang
Share - WeChat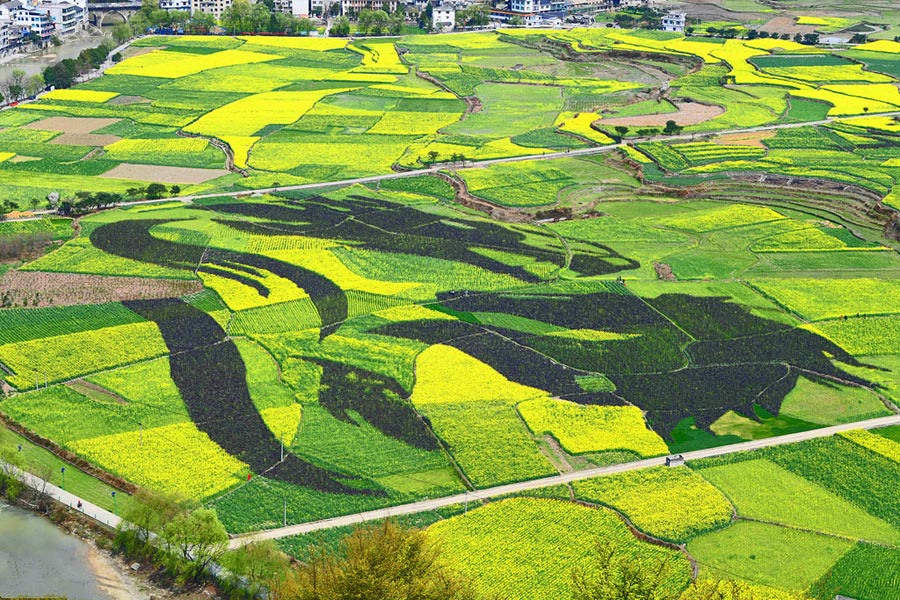 Compared to other flowers blooming in the spring, the canola flower is simple and unadorned and its fragrance is refreshing but delicate.
In March, canola flowers are in full bloom in Hefeng township, Kaiyang county, Guiyang city, Southwest China's Guizhou province.
It's a good time to see the golden waves of canola flowers and smell the fragrance of spring.