Spring in China sees the 'Awakening of the Insects'
Share - WeChat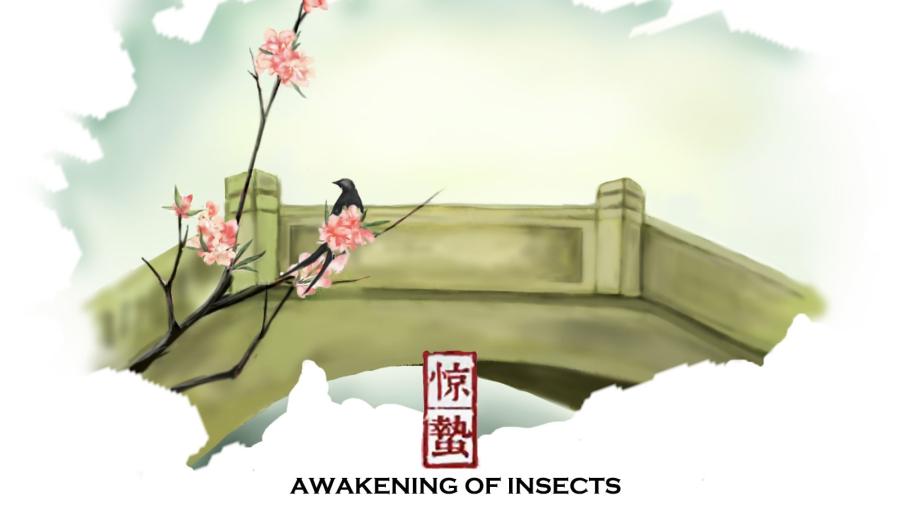 The beginning of March brings some funny weather to China as temperatures rise and rainfall is accompanied by thunder. Welcome to a season known as Jingzhe, or the "Awakening of the Insects".
Falling usually on March 5, it is one of the 24 solar terms in the Chinese lunar calendar, which used to instruct ancient Chinese people's daily lives and farming.
The Chinese classics recorded a time when spring thunder revived insects that had been hibernating for the winter. They rise up from the earth, and plenty of other creatures also put in their first appearance of the year. Soon, peach blossoms will be in full bloom while orioles will sing from tree branches.