Silk Road exhibition held in France to welcome lunar New Year
Share - WeChat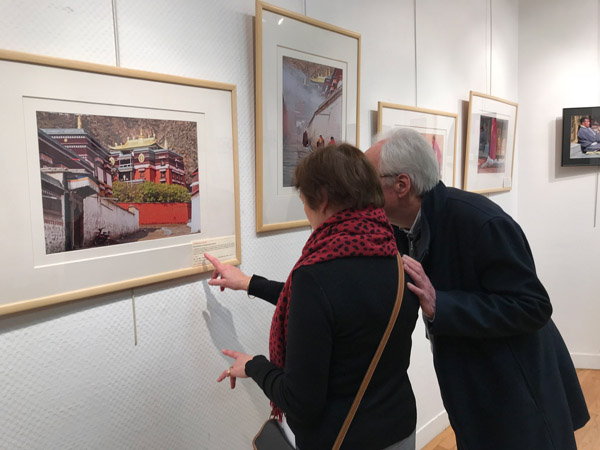 A theme exhibition about the ancient Silk Road is being held in Garches in the suburbs of Paris.
More than 50 images taken by French students from the China Cultural Center in Paris are on display, offering a glimpse of the landscapes and people's lives in countries along the ancient Silk Road.
Co-hosted by the China Cultural Center in Paris and the city government of Garches, the exhibition is a prelude to a series of cultural activities under the theme of "Happy Chinese New Year" to welcome the upcoming Year of the Dog.
Addressing the opening ceremony on Jan 30, Shen Zhongwen, deputy head of the Chinese culture center in Paris, said, "The ancient Silk Road not only promoted exchanges between people from the East and West, but also witnessed the integration of the two civilizations. The infusion of different cultures is shown through these images on display." He also said he hopes the center could further enhance cooperation and art communication with the Garches government.

The exhibition runs until Feb 16.
Most Popular