Beautiful Hainan chases outside excellence to go global
Share - WeChat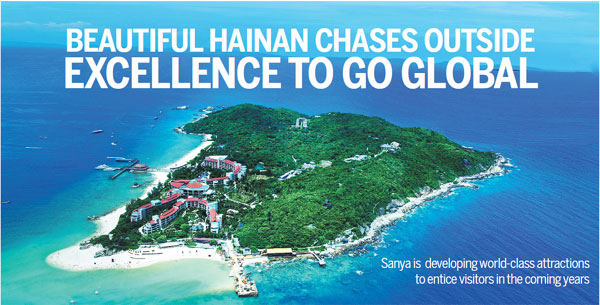 Sanya is developing world-class attractions to entice visitors in the coming years.
Sanya, known for its natural tropical landscape in Hainan province, will introduce more world-class attractions to entice visitors throughout 2018.
From overseas, the live multimedia immersive show Toruk - The First Flight is one of the events that is coming.
Produced by Canadian acrobatic dance troupe Cirque du Soleil, a leading producer of spectacular live entertainment, the play has fans across the world.
The show, inspired by James Cameron's film Avatar, has delighted millions of people in dozens of countries since its premiere in Montreal in 2015.
The famous dance troupe is staging its dynamic new extravaganza in Sanya for three months from Feb 1. The excitement will take place in a huge tent with a stage that stretches 1,858 square meters and can accommodate an audience of 3,600.
A total of 120 performances will be presented to May 1 and the ticket price of this show ranges from 420 yuan ($64.54) to 1,720 yuan.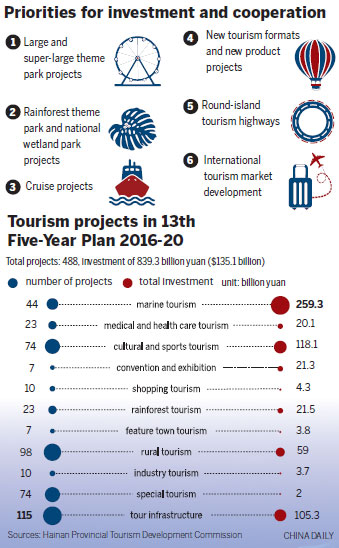 Organizers say it is expected to attract 300,000 spectators during the three-month run in Sanya. They say this is the best time of the year, as huge crowds of tourists come to the city to enjoy the warm sunshine, romantic beaches and beautiful tropical landscapes.
With its growing reputation at home and abroad, Sanya is attracting more investment from the outside world.
Leading investment company and Cirque du Soleil business partner Fosun Group is bringing the show to Sanya, a new step underlining its interest in tapping the huge development potential of the city, popularly dubbed as the oriental Hawaii.
Fosun President Qian Jiannong said the show would bring a boost in ticket revenues to Sanya and attract more tourists.
"We also want to improve its international recognition by introducing more international brands," he added.
In addition to backing the show, Fosun has invested 11 billion yuan to build the Atlantis resort.