Mangrove museum to be built in Shenzhen
Share - WeChat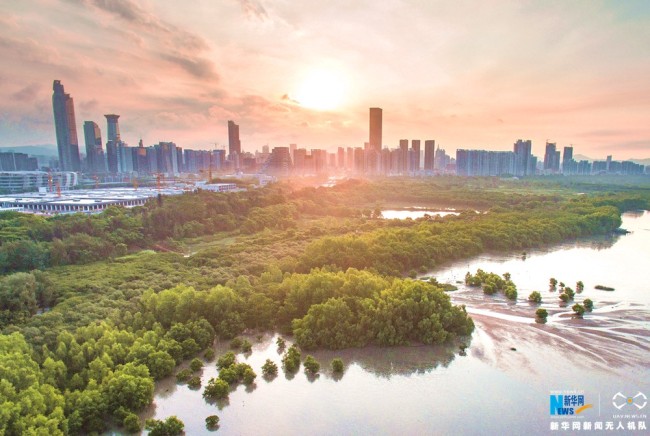 A mangrove museum will be built in the southern Chinese city of Shenzhen, the provincial forestry authority said Monday.
Covering an area of 61,800 square meters, the museum will be jointly built by the State Forestry Administration and the municipal government of Shenzhen. It is expected to receive about 2 million visitors annually.
It will be a world-class mangrove education and research center, and will showcase China's achievements in protecting and studying the plants.
As well as displaying mangrove species from around the world, the museum will have a laboratory and organize lectures and international forums.
Some of the museum's exhibition and construction design has already been completed. More work will be done on site selection and exhibit collection this year.
Mangroves are salt-tolerant trees adapted to life in coastal conditions. They can be seen in tropical and subtropical tidal areas worldwide.