Davos one year on
Share - WeChat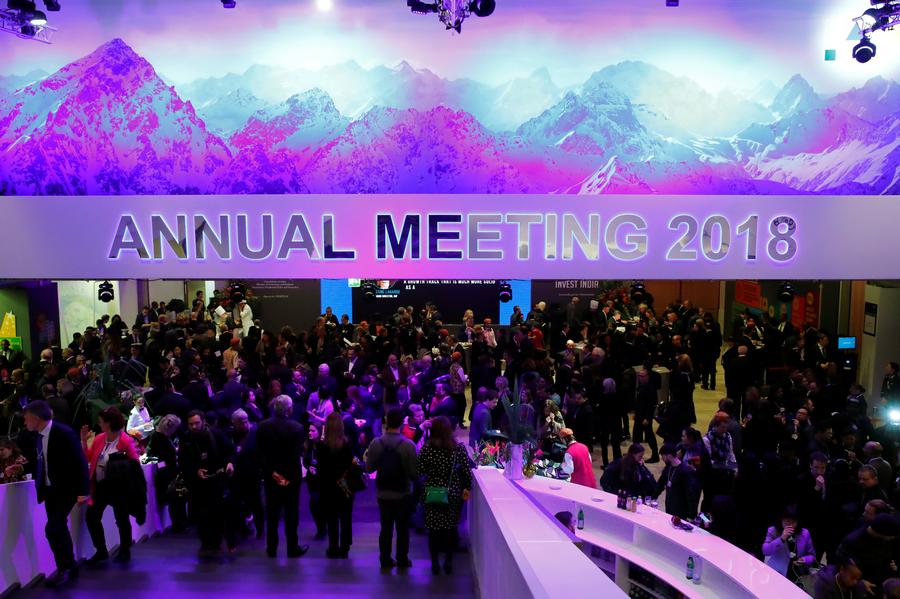 The opinions expressed here are those of the writer and do not represent the views of China Daily and China Daily website.
One year ago President Xi Jinping made a landmark speech to an audience in Davos. In it he outlined his views on the major trends and challenges affecting the world today, from slow growth and climate change to rapid advances in technology, inequality and inadequate and unrepresentative global governance. In the year following, China has doubled down on a number of core policy goals outlined in the speech including increasing its innovation base, stepping up its environmental commitments while also, with the ramping up of the Belt and Road Initiative, unveiling a new framework for how it will engage on the world stage. How does the last year hold up to the rhetoric in Xi's speech?
Innovation
"First, we should develop a dynamic, innovation-driven growth model [...] Unlike the previous industrial revolutions, the fourth industrial revolution is unfolding at an exponential rather than linear pace."
Some will remember 2017 as the year the world started to take China seriously as an innovator, finally shedding its reputation for product imitation. This has been especially notable in advances in AI capabilities and technology hardware innovation.
Becoming a technology leader and moving up the value chain towards higher quality jobs has been a long-term ambition for the country. In the mid-2000s, international companies were encouraged to set up R&D facilities in China in exchange for market access, but to borrow a Chinese expression, these were largely paper tigers built for show. This is no longer the case. In 2017 Google — a company with next to 0 market share in China's lucrative internet search industry — opened an AI research lab in Beijing to get closer to the world-class talent in the country. It has also announced the opening of an R&D facility in Shenzhen, to work on its growing hardware offerings.
China is fast becoming a global leader in AI, with all the major Chinese tech companies bolstering their ranks of machine learning specialists. Earlier in the year, Chinese search giant Baidu was able to attract Microsoft's top AI talent Qi Lu to become their COO in a symbolic move that could show the centre of AI gravity moving eastward. Baidu also tested its first self-driving cars on the roads of Beijing and doubled down on AI as the core of their strategy.
In the global race for ever more useful and profitable AI, some have pointed out that laxer rules on and attitudes toward data privacy will give Chinese companies an edge over their US and European counterparts. This is coupled with unflinching government support for the industry, compared to some in Europe and US who remain circumspect about the potentially damaging effects of the technology.
The city of Shenzhen in southern China has become the global hub for tech hardware innovation. The vast parts markets — which started as a place to make patent-defying copies of products designed elsewhere — have transformed into the world's most advanced and dynamic hardware innovation hub giving rise to disruptive startup companies inventing new products and industries such as DGI (consumer drones), and Royole (flat foldable screens).
Most Viewed in 24 Hours
China Views