National loo upgrade to woo tourists
Share - WeChat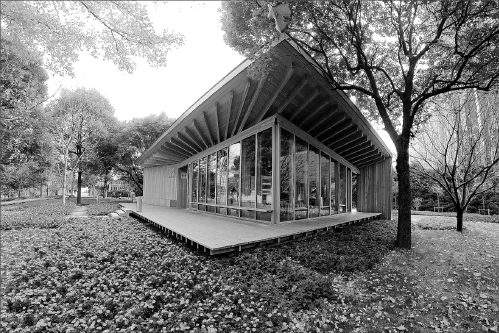 Experts say that pleasant toilets don't just mean better living standards for the population - it is also a boon for tourism
In order to achieve its goal of becoming an internationally recognized travel destination, Shanghai has embarked on a number of tourism projects such as Disneyland.
But its efforts do not just include high-profile venues - the city has also preened itself in other areas that are closely related to daily life.
Toilets, for instance, are an integral part of the city's strategy to draw tourists.
For the past three years, Shanghai's authorities have been going to great lengths to improve the state of its public toilets. According to the Shanghai Working Committee on Children and Women, there were 8,700 public toilets in operation in the city as of the end of last year, among which 2,600 were rated as environmentally friendly.
In a public commentary by Wan Zhe, chief economist at the International Cooperation Center which is affiliated to the National Development and Reform Commission, toilets are said to have a significant impact on the tourism economy.
The move to create better spaces for people to relieve themselves is in line with the central government's call for a "toilet revolution" in the country. During a meeting with the country's tourism administrators and companies in late November, President Xi Jinping applauded their efforts in improving the state of public toilets all over the country, stressing that poorly maintained restrooms can impair the standard of living.
In Shanghai, some of the public restrooms have even been turned into tourist attractions. For example, the panda-themed toilet in Shanghai Zoo was last year widely recognized as one of the best public toilets in the city. The move to include information about pandas on the walls of the restroom was applauded by children and their parents.
Meanwhile, the Duolun Road public toilet, which is located at the east entrance of Luxun Park in northeastern Shanghai, has been rated as the most beautiful toilet in the city for three consecutive years since 2014. The 38-square-meter space features a special ceiling that helps to ventilate the area naturally and it even provides commonly available medication, reading glasses and umbrellas for users.