Emerging Thai spots beckon Chinese
Share - WeChat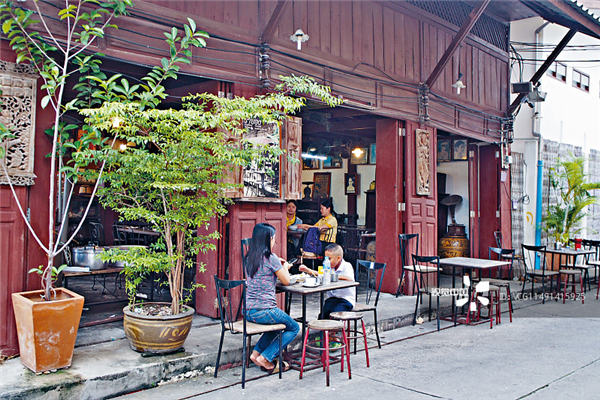 BANGKOK - About 20,000 visitors cheered as the clock struck midnight, ringing in the New Year, in eastern Thailand's Rayong province. Fireworks lit up the sky above the seaside town, where the national tourism authority had organized a massive countdown event to welcome 2018.
Activities included live music, local food and DIY workshops.
It was the first time the Tourism Authority of Thailand had worked to make the local countdown event such a grand gala. The hope was to attract more visitors, including Chinese.
Thailand received about 35 million inbound visitors last year. But most spent much of their time in major cities like Bangkok, Pattaya, Chiangmai and Phuket, says Tanes Petsuwan, the TAT's deputy governor of marketing communications.
"The TAT is trying to increase the flow from major destinations to secondary provinces," Tanes says.
The TAT hosted 2018 New Year countdowns in five provinces for the first time. They are Lampang in the north, Sakon Nakhon in the northeast, Kanchanaburi in the west, Phuket in the south and Rayong in the east.
"Rayong is one of these provinces we are promoting. As a land of fruit, fresh seafood and pristine beaches, Rayong offers all the favorite elements for Chinese tourists to enjoy a holiday."
The province, 185 kilometers from Bangkok, is known for its uniquely shaped islands and rock formations. The largest island, Koh Samet, is popular with foreign visitors.
Rayong hosts many festivals and traditional activities, including the annual Rayong Fruit Festival in May when fruit harvests peak.
The province has been promoting its community-based tourism programs that allow visitors to learn about local life, including such activities as rubber tapping and fruit planting.
Rayong is ready to greet more Chinese visitors, as the neighboring Uttapao airport is being expanded and more direct flights with China are being launched, Tanes says.
Attractions are producing Chinese-language tourism materials, including signage.
Tourism accounts for nearly 20 percent of Thailand's GDP, Tanes says. About 10 million Chinese tourists visited last year.
Xinhua