The magic of Alaskan king crabs
Share - WeChat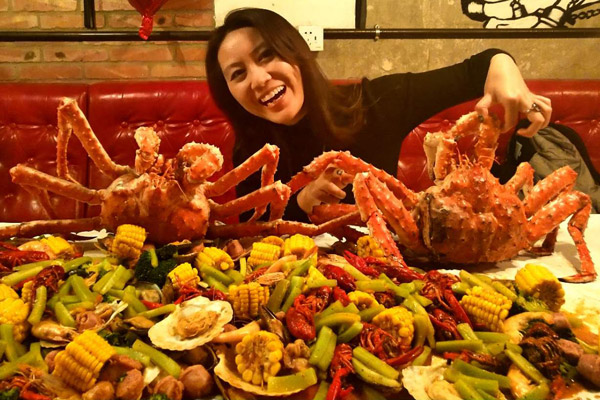 Meanwhile, onions, lemon slices, corn and bell peppers are basic ingredients in the cuisine. The seasonings used are mainly parsley, bay leaf, cayenne pepper and scallions.
But don't assume that Cajun cuisine is eye-wateringly hot. Although the food usually has a kick to it, a delicate balance of peppers is what The Boiling Crab's cook strives for.
And there are a number of ingredients used in the main dishes such as crawfish, shrimp, scallops and sausages.
It is worth mentioning that the tasty Taiwan sausages, which are pork-filled sausages stuffed with spices and sugar, are well-integrated with the cuisine's spicy yet appetizing sauce, and they won't disappoint your stomach.
Most Popular