2017 marks major milestones in Sino-Cambodian tourism ties
Share - WeChat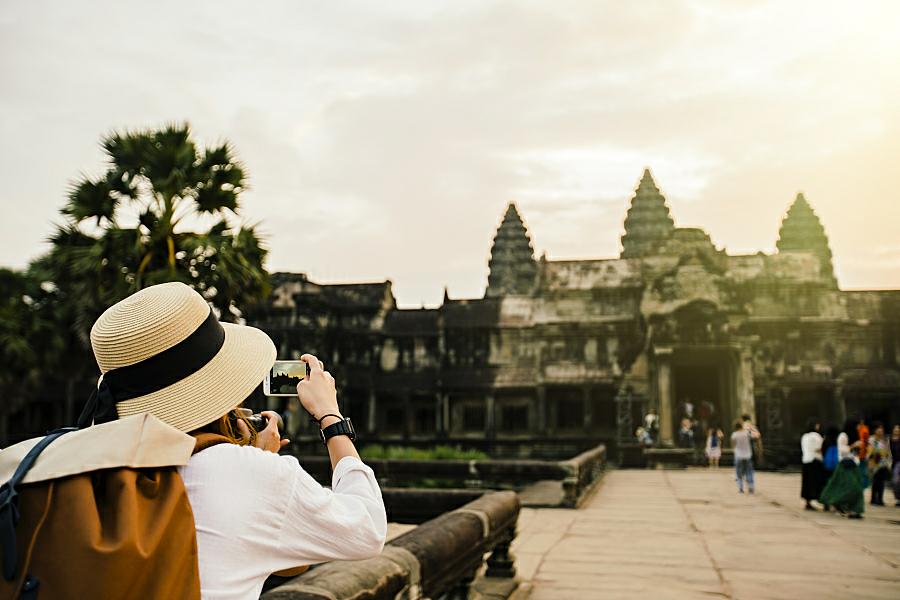 The year of 2017 has marked a significant milestone in Cambodia-China tourism relations as China became the biggest source of foreign tourists to Cambodia after it overtook Vietnam in the first quarter of the year, said Cambodian Tourism Minister Thong Khon.
Milestone Year
The year of 2017 will be the first year that Chinese tourists to the Southeast Asian country have surpassed the 1 million mark, he said.
"It is a milestone year for tourism relations between our two countries," the minister told Xinhua in a recent interview.
He said Cambodia received 4.3 million foreign visitors during the first 10 months of 2017, up 10 percent from the same period last year. Of the number, Chinese tourists accounted for almost 950,000, up 45 percent.
The minister said Chinese tourists represented 21.9 percent of the total international tourists to the kingdom.
"Based on the figures, it's expected that Chinese tourists to Cambodia will exceed 1 million in 2017," he said, adding that the arrivals of Chinese tourists had brought about 700 million U.S. dollars into the Cambodian economy this year.
Spending Power
Thong Khon said that a tourist spent an average of $700 during his or her stay in Cambodia, which greatly contributed to developing the local economy and reducing poverty. Their spending in Cambodia can feed many local people, the minister said.
The minister attributed the strong and steady increase of Chinese tourists to Cambodia to the Comprehensive Strategic Partnership of Cooperation that the two countries forged in 2010.
"Following this positive and comprehensive strategic cooperation between the two countries, it has led to an increase in the number of Chinese investors as well as Chinese tourists to Cambodia every year," he said.
The growth was also due to Cambodia's political stability, attractive tourism sites and increasing direct flights between the two countries, Thong Khon said, adding that there were 126 direct flights each week connecting China and Cambodia.
"About 50 percent of Chinese tourists to Cambodia spend their holidays visiting the Angkor archeological Park in Siem Reap province," he said, adding that the rest of them visited coastal areas in Preah Sihanouk province and capital Phnom Penh.