Qi Baishi sketches bring in record $144m
Share - WeChat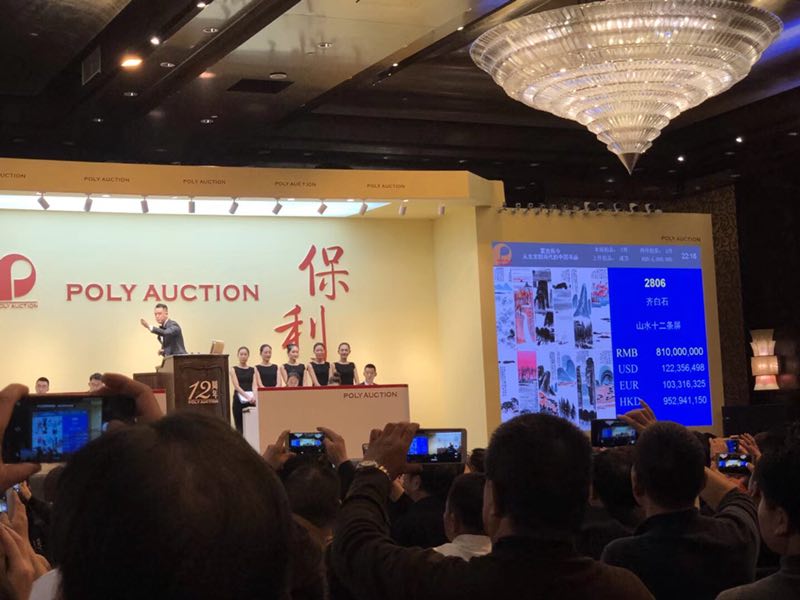 A collection of 12 beautiful landscapes produced by Qi Baishi (1864-1957), the ink-brush master artist of modern China, grossed 931.5 million yuan ($144 million) at a Beijing auction on Sunday night.

The price set a new record for any piece of Chinese artwork sold at auction worldwide.

The fierce bidding race began at 450 million yuan, and a telephone bidder eventually won this momentum body of Qi's work.

The price also promotes Qi to be the first Chinese artist whose work has been sold for more than $100 million at auction.

In 2010, an 18th-century famille rose rotation porcelain vase made during the reign of Qing Emperor Qianlong fetched 43 million pounds at an auction in London.

Titled Twelve Landscape Screens, each of the paintings is framed in a vertical shaft of 1.8 meters long. Painted in 1925, they each show a lively natural scene with an elegant palette.

When creating the paintings, Qi was inspired by the real natural brilliance that he encountered when traveling extensively across the country in previous years. He blended a homesickness of his native village in Central China's Hunan province with a deep longing for a bucolic life.

Qi gifted this group of landscapes to Chen Zilin, a friend and famous doctor in Beijing at the time. They were afterwards moved to various private collectors.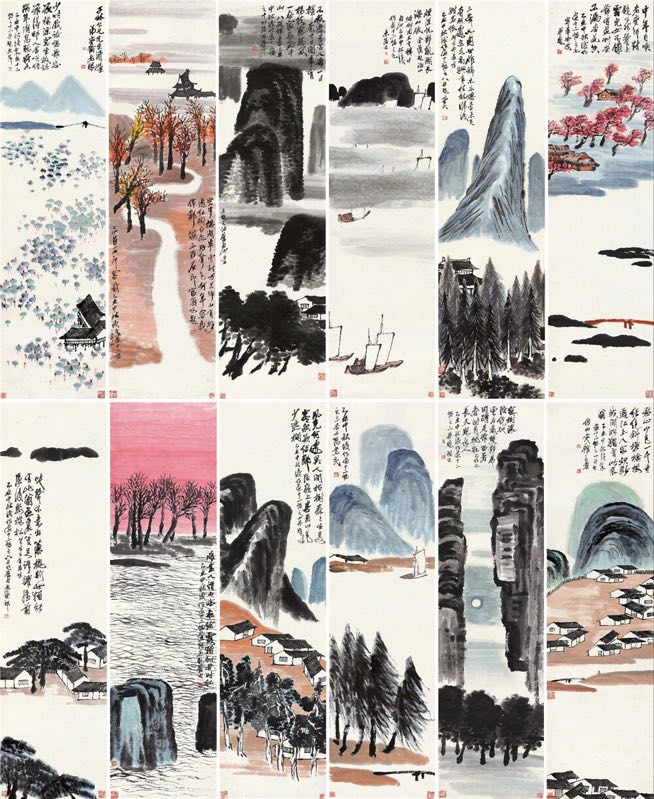 Most Popular