Art lessons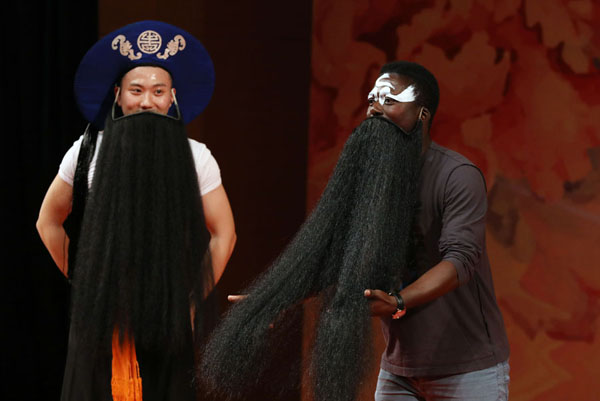 "It was really beautiful," says Zhang's classmate Zhao Tian'ai, a Beijing native, who, like many young Chinese, learned the piano as a child. "It's just as exquisite as Western opera and the band performs like a small symphony orchestra."
"Love and hatred, vulnerability and fearlessness, life and death, Peking Opera can communicate raw emotions with sophisticated body language that no words can match," says Peking Opera actress Yuan Huiqin, who gave a lecture at the National Academy of Chinese Theatre Arts in Beijing, which gathered about 500 students from five colleges based in the capital, including Beijing Dance Academy and the Central Conservatory of Music.
Yuan, 51, born in Yichang, Hubei province, started learning Peking Opera at the age of 10. She is one of the winners of the Plum Blossom Prize, the highest theater award in China.
"Unlike Hollywood blockbuster movies or concerts by pop stars, Peking Opera is a sophisticated art, which requires the performers to practice at least five years before they can actually perform onstage," says Yuan. "Audience easily get lost while watching Peking Opera shows due to the unique rules for its techniques and slow-paced way of telling stories."
However, Yuan says that since most of the Peking Opera pieces are adapted from old Chinese folk tales and historic events, the art form is not just a great performing art but also an art, that contains traditional Chinese virtues and values.