Pilots trained to fly high
Share - WeChat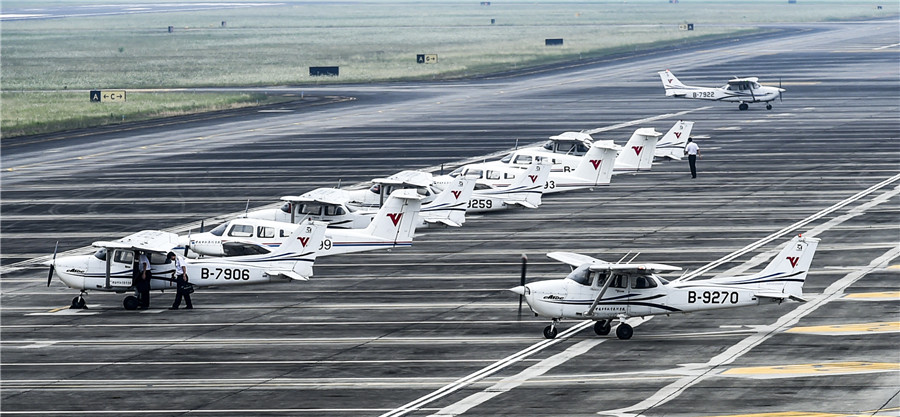 A dozen training planes on the runway at the Civil Aviation Flight University of China. [Photo by Lyu Jia/For China Daily]
It is a long haul before you get the prime position in the cockpit of a passenger plane.
When you travel by air, you often see pilots in uniform rushing into and out of the airport terminals. But to become a pilot, one must pay a high cost, and undergo a long training.
In China, 90 percent of the country's airline pilots are trained at the same school, which is the world's largest civil aviation institution - the Civil Aviation Flight University of China.
After graduation, the pilots from the civil aviation university have to first get familiar with Airbus, Boeing planes before they can work as co-pilots.
If one wants to become the captain, it takes a long time. For example, in Air China, a pilot needs more than 3,000 hours of flight time to fly a Boeing 737, and for Boeing 767, it is 4,000 hours.
In addition to four years of school, one needs at least five years of flying, during which period there is more training, strict assessment and a brutal elimination process.
Most Popular