KFC gives fast food digital face
Share - WeChat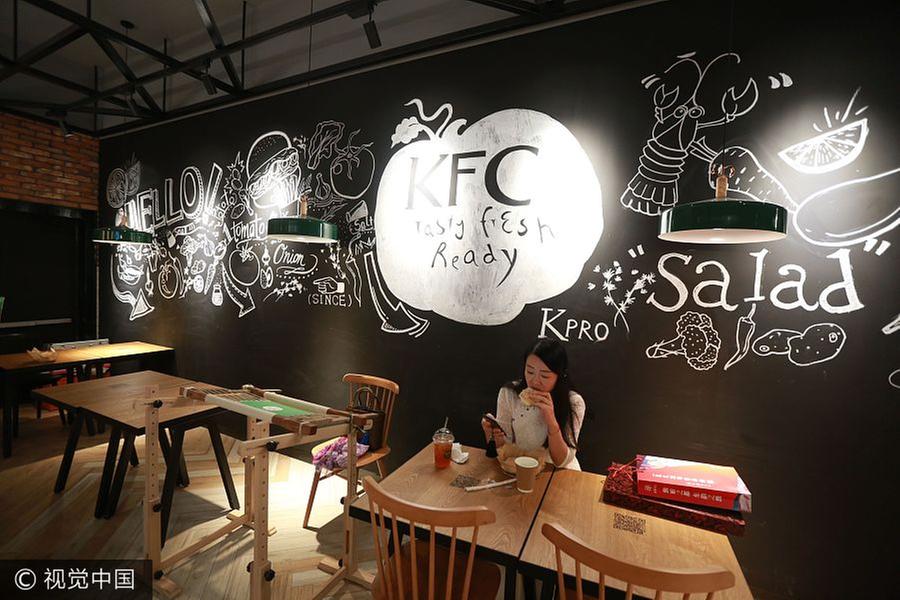 KFC's first KPRO restaurant in Hangzhou city, East China's Zhejiang province, June 30, 2017.[Photo/VCG]
Chen said the scanning system focuses on your face, so it doesn't matter if you change your makeup or wear a wig. In the first instance, the machine would compare the detected face with the image logged by public security authorities.
The false recognition rate-that is, the likelihood that the biometric security system incorrectly rejects an access attempt by an authorized user-is near zero. But Chen noted the key to secure transactions is another gauge called the false-acceptance rate, or the chances that the system incorrectly accepts an unauthorized user.
"Currently the FAR stands at 0.002 percent. But we need to further lessen the percentage in order to apply the technology to a wide range of sophisticated scenarios, such as large-sum money transfers and cashier-less convenient stores, which require bank-level security," he said.
The face-recognition system was first displayed in March 2015 by Jack Ma, founder of Ant's parent Alibaba Group Holding Ltd. Since then, it is undergoing small-scale testing and is piloted for civic services such as tax declaration.
Rival Baidu Inc has used its own version of facial recognition as entry passes at tourist sites. But it has not yet unveiled payment-related solutions using the technology.