KFC gives fast food digital face
Share - WeChat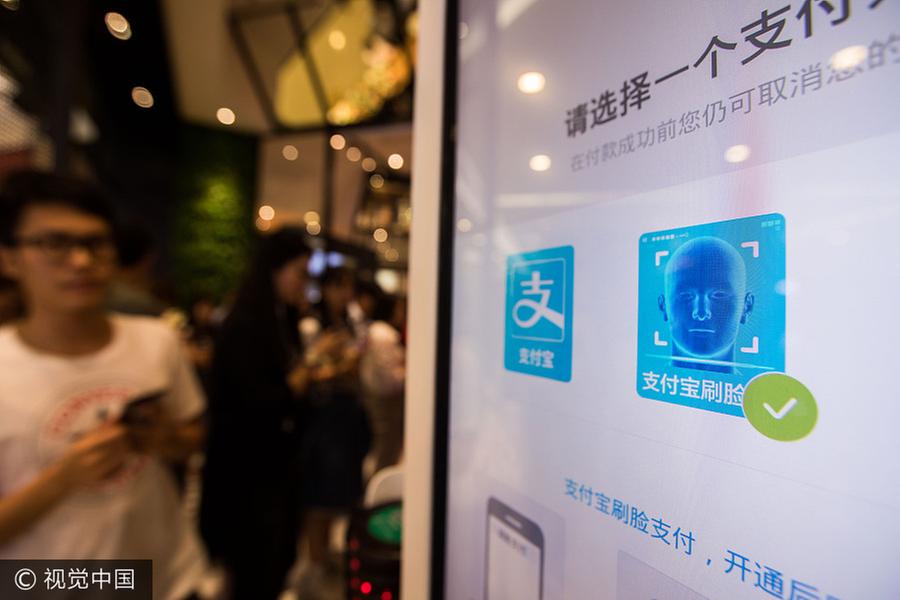 Alipay's facial recognition payment solution is seen at KFC's concept restaurant KPRO in Hangzhou, Zhejiang province, Sept 1, 2017. [Photo/VCG]
With a color scheme of green and white to highlight the healthier fare, KPRO offers an assortment of made-to-order salads, paninis and roasted chicken, and is designed to cater to China's burgeoning population of urban professionals, said Joey Wat, president and chief operating officer of Yum China.
"The restaurant, featuring fresh seasonal produce and integrating some of the latest technologies, serves as a bellwether for precise customer segmentation and allows us to better connect with the younger generation," she said.
While uniforms and packaging still sport the KFC logo, the fat-laden fried chicken and fries that made it famous are nowhere to be seen. Food is complemented by freshly squeezed fruit juice, gourmet coffee, craft beer and premium low-fat ice-cream.