FIFA rankings: Brazil knock Germany off top spot, China remains 77th
Share - WeChat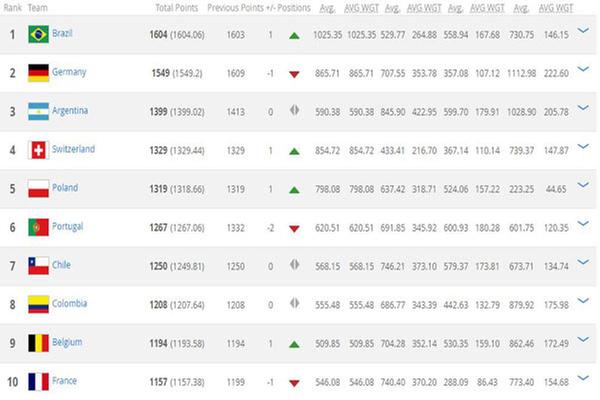 Top 10 rankings announced on the FIFA website.
Brazil has returned to the top of the FIFA rankings, ending Germany's one-month reign, while China maintained its 77th spot, said the sport's governing body on Thursday.
Germany, the reigning World Cup champions, who had moved into first place in July after winning the FIFA Confederations Cup, dropped one place for the August rankings.
Argentina kept it third spot, but there was movement beneath them as Switzerland rose to fourth and Poland entered the top five for the first time in their history.
Portugal dropped two places to sixth and there were no new entries in the top 10, with giants Chile (7th), Colombia (8th), Belgium (9th) and France (10th) remaining in the Top 10.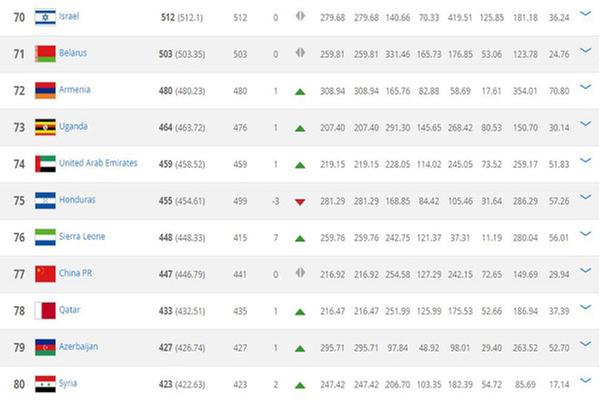 China's ranking announced on the FIFA website.
In Asia, China maintained the 77th rank on the list, the No 8 in Asia. Iran, the top spot in Asia, took the No 24 spot on the list.
The FIFA ranking is based on game results. Rankings are published monthly, usually on a Thursday.
Next month's rankings update will be announced on Sept 14.