China's Guizhou as tourism attraction featured at UN HQ
Share - WeChat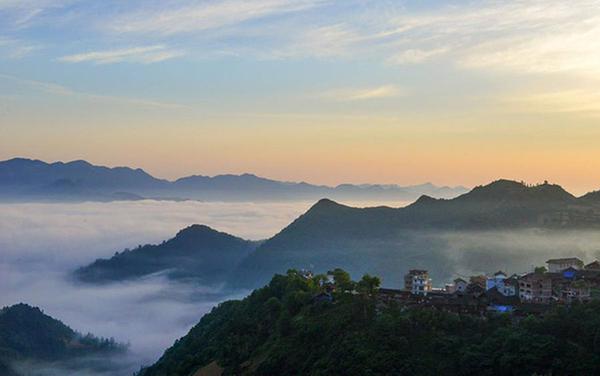 Located in the Yunnan-Guizhou Plateau, Guizhou is known as "Mountain Kingdom."[Photo/Xinhua]
China's southeastern province of Guizhou launched a tourism promotion Friday at the United Nations headquarters in New York, showcasing its fascinating natural and cultural heritage.
Tourism can act as a bridge between China and the United States, said Lu Yongzheng, vice governor of Guizhou Province, at the event "Fascinating Guizhou: a Heaven of Myriad Mountains." He expressed the hope that the event could deepen cultural and tourism cooperation between the two sides.
Located in the Yunnan-Guizhou Plateau, Guizhou is known as "Mountain Kingdom." Lu noted that a total of 54,600 tourists from the United States came to Guizhou in 2016, a 32.2 percent increase from 2015.
The mayor of New York City, Bill de Blasio, said in a message delivered by a representative that the event provides "a chance to discover more about the heritage and attractions of one of China's most beautiful regions."
De Blasio also commended the efforts made "to foster cross-cultural exchange, promote international trade and tourism and reinforce bonds between New York and China."
At the event, a number of memoranda of understanding were signed between the Guizhou Tourism Development Commission and some tourism industry associations of the United States.