Making tracks to visit Huilin
Share - WeChat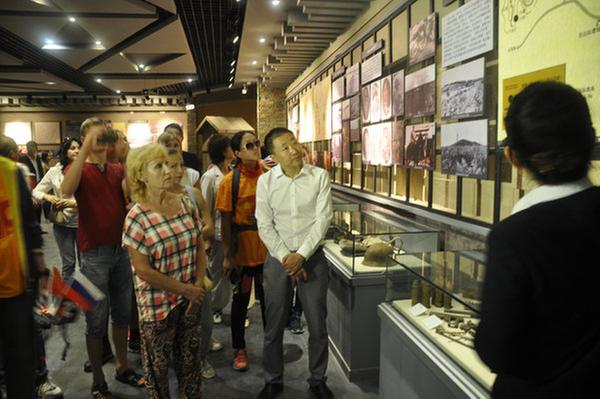 A museum at the Hutou Fort houses ruins of a Japanese military base from the War of Resistance Against Japanese Aggression (1937-45).[Photo provided to China Daily]
Nearly 30 itineraries have been developed to offer border views, woodlands and red tourism.
A destination for contemplation is the ruins of Hutou Fort, a Japanese military base used during the War of Resistance Against Japanese Aggression (1937-45).
"River views, boat songs and fish dinners are must-dos," says Yin Hongliang, mayor of Hulin.
Wusuli hosts more than 40 valuable fish species.
The biodiverse wetlands of Hulin's Zhenbao Island cover 44,500 hectares.
And Yueya Lake becomes a sea of water lilies in the summer.
Such offerings make it seem like summer is a terrific time to ride the rails to Huilin.