Mongolian diet
Share - WeChat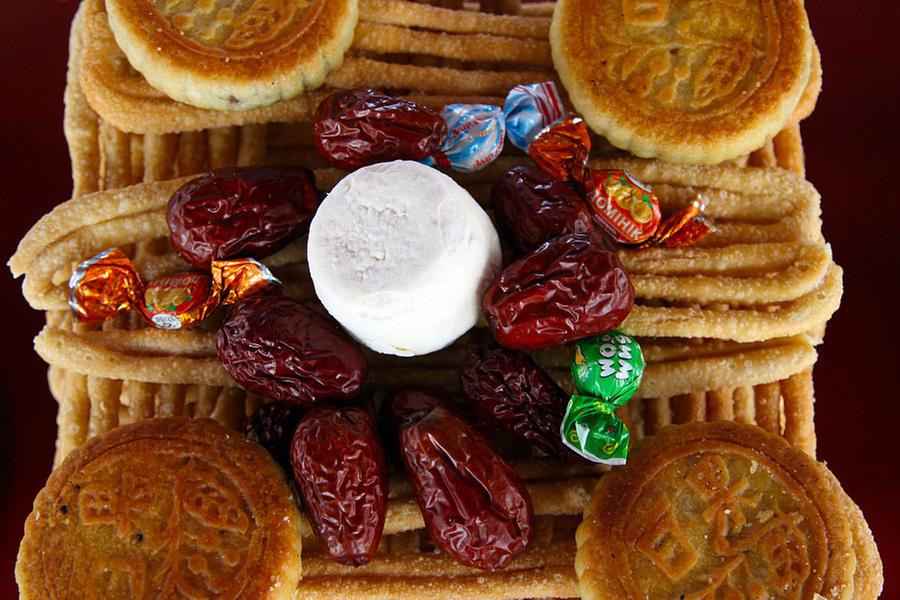 Sa Zi, or the fried noodle [Photo/VCG]
The Mongolians' nomadic way of life determined their diet, which traditionally consisted mainly of the meat, milk and other dairy products provided by the livestock which they tended. This included mutton, beef and goat, as well as milk and other dairy products from cattle and goats.
Today, the diet of the Mongolians has been expanded to include vegetables as well as pasta and rice, the former in recognition of the sad fact that the traditional Mongolian diet often leads to struma, or an abnormally enlarged thyroid gland leading to a "swollen" neck, a medical condition caused by the lack of iodine in one's diet, and the latter in order to provide a more carbohydrate-rich diet and perhaps to supplement meat, which is not always as plentiful as one might wish.
Now, let's take a close look at some representative staple food there.
Most Popular