Return of the cheese man
Share - WeChat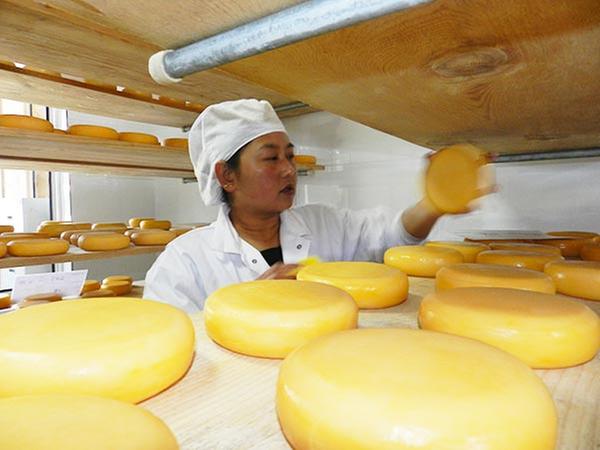 Yellow Valley trained a local housewife who had never had a job before, Qing Qing, to be its resident cheesemaker. [Photo provided to China Daily]
When I first encountered the cumin-flavored variety of Marc de Ruiter's Gouda, I suspected he was making cheese "with Chinese characteristics".
"Not at all," he laughs when we met recently for lunch in Beijing. "That's a very popular flavor in Europe. We eat it at home."
But if cumin's popularity in China helps people to embrace his cheese, he's happy for the chance to appeal to both Eastern and Western palates.
"While the spices are the first thing you notice," he writes on the company's website, "they still do nothing to detract from the smooth, creamy flavor of the cheese within."
An East-West mission also fueled his cheese-making in China when it first began in 2004.
"We Dutch like our cheese," he said in a 2010 interview with China Daily. "But it's not easy in China to get the cheese we are used to."
De Ruiter's craving coincided with a dark moment in China's agriculture: the melamine scandal that squashed demand for made-in-China milk products. The Dutch agronomist, who had been living in China since 1997, watched in horror as small-scale farmers in Shanxi province dumped their unsellable but perfectly good fresh milk down the drains.
He was angry about it then-and now.
Most Popular