In Cuba, the pace of life continues to remain unhurried
Share - WeChat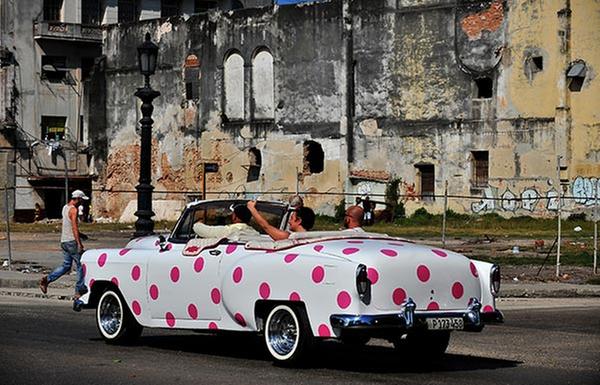 [Photo/Agencies]
In Cuba, it sometimes seems time stopped in the 1960s.
Despite a succession of sweeping changes in recent years-rapprochement with the United States, Fidel Castro's death-the rhythm of life on the is land remains as languid as ever.
In Old Havana, locals still watch life go by from the balconies of their dilapidated colonial buildings, as classic American cars putter down cobblestone streets and seemingly endless games of dominoes play out on sidewalk tables.
Tourists love the island's timelessness, which gives it the aura of a living postcard immune to change.
For Cubans, who have made standing in line an art form and bureaucracy a way of life, this vestige of communism is less charming.
"We live in slow motion-because we're an island, because it's the Caribbean and because of the whole legacy of socialism," says the writer Wendy Guerra, a rising star of Cuban literature.
"Time isn't money here. Very few people produce anything for themselves. The country stopped producing a long time ago. People act like they're working, and the state acts like it pays them," the 46-year-old novelist and poet says.
"There's no schedule. No one ever has to be somewhere urgently. There's no traffic, and public transportation problems have made us all officially unpunctual."
In her novel Everyone Leaves, Guerra's heroine ends up frozen on Havana's famous seaside boulevard, the Malecon, "stuck in the immobility of Cuba".
Cuban artist Alejandro Campins also addresses the island's lethargy in his work.
"Every Cuban's subconscious is a waiting room," he says.
Standing in line "is in our DNA", says port agent Daniel Rios, 36, whose job involves a lot of lining up.