Chinese, Russian, German companies show interest in Minsk industrial park
Updated: 2015-05-11 15:56
By Fu Jing in Minsk (chinadaily.com.cn)
Comments
Print
Mail
Large
Medium
Small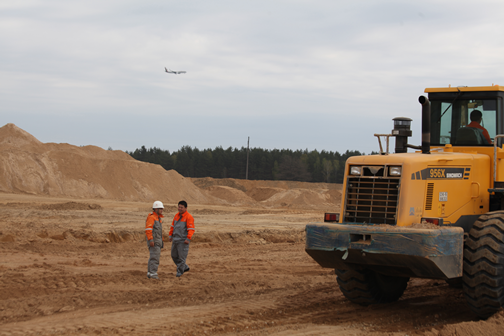 More than 300 workers are constructing the China-Belarus Industrial Park, covering 90-square-km, near Minsk Airport. [Photo by Fu Jing/China Daily]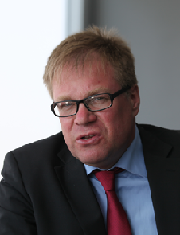 Andrei Vadimovich Gal
With President Xi Jinping and his Belarussian counterpart Alexander Lukashenko scheduled to visit a joint industrial park in capital Minsk, dozens of Chinese, Russian and German companies have already shown strong interest in investing in this groundbreaking Silk Road project, said the park administration official.
Andrei Vadimovich Gal, head of China-Belarus Industrial Park administrative authority, said the two leaders will meet investors who have signed agreements or plan to become first group of residence companies at the 90-square-km park.
China and Belarus intend to turn this high-tech park, hidden in a picturesque location, into an example of Silk Road Economic Corridor, a proposal raised by Xi in 2013 to better connect Asia and Europe.
Gal said six Chinese companies have already signed agreements to set up companies at the park, which is scheduled to go into operation by the end of 2016. And nine companies have signed letters of intent.
He said more than 30 companies from China and Belarus are in talks to establish their companies there. The minimum investment limit is five million dollars.
"We are open to investors from around the world if they meet the requirements. So far, the preferential advantages of this park have already triggered intentions of Russian and German companies," said Gal. Xi is on his final leg of his three-country visit.
But he said some companies are more ambitious. He revealed that China Merchants Group plans to invest $500 million in the China-Belarus Industrial Park.
"Besides, China Merchants Group also plans to buy 20 percent of stock capital in joint managerial company of the park to be able to participate in the decision making, management and development of the park," said he.
Apart from China Merchants Group, Gal said ZTE, Huawei, Sinomach, Zoomlion, YTO, No 1 tractor plant from China have also showed interests.
Liu Jia contributed to the story in Brussels