MOSCOW - A MiG-29 jet fighter crashed in East Siberia and the pilot survived, the Russian Air Force press service said Friday.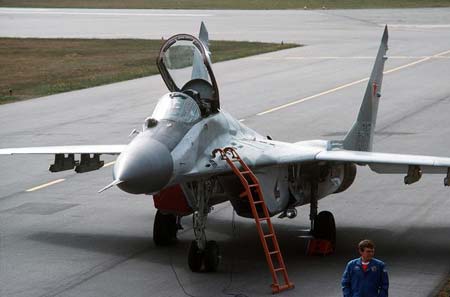 MiG-29 jet fighter [File photo] 
The aircraft crashed 60 km from Domna airfield near the city of Chita at 10:45 Moscow time (0645 GMT) on Friday, the Air Force spokesman Dmitry Feofanov was quoted as saying by Interfax news agency.
The pilot ejected and he is in satisfactory condition, Feofanov said, adding that there are no reports of casualties or damage in the crash area.
A helicopter of the Air Force's search and rescue service has arrived at the scene and a commission has been set up to investigate the cause of the accident, the spokesman said.