AMSTERDAM, Netherlands -- Dutch scientists claim they have completed the first sequencing of an individual woman's DNA.
The researchers at Leiden University Medical Center say they have sequenced the entire genome of one their female researchers, though no other scientists have yet verified their data.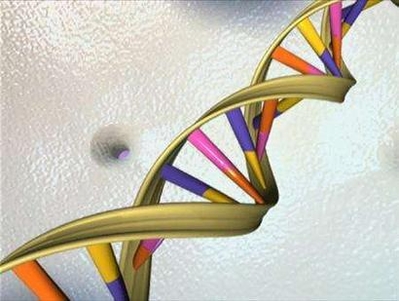 A strand of DNA is seen in an undated handout image. [Agencies]
The first sequencing of a composite human genome was announced in 2001. Four individual male genomes have so far been sequenced. Scientists have also mapped the DNA of about a dozen mammals, including chimpanzees, dogs, cats, cows and a platypus.
The full complement of an organism's DNA is called its genome. In animals and people, it is made up of nearly 3 billion building blocks. The sequence of those blocks spells out the hereditary information, just as strings of letters spell out sentences. Decoding a genome, which is called sequencing, means identifying the order of the building blocks.
While scientists have made great advances recently in identifying genes for certain diseases such as cancer, those have not yet translated into cures or treatments.
Attempts by The Associated Press to contact outside experts for comment on the Dutch scientists' claim were not immediately successful.