ISLAMABAD - Pakistani President Pervez Musharraf on Saturday said in a national address that his country has been put on the path of development.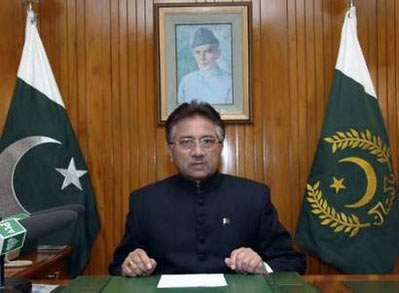 Pakistani President Pervez Musharraf delivers his nationally televised address, Saturday, Dec. 15, 2007 in Islamabad. [Xinhua]
"We empowered people, women, minorities and youth," said Musharraf, who lifted the state of emergency in the country on Saturday.
Talking about the emergency rule in the country, Musharraf said that visible and positive changes have been witnessed during the emergency period. The terrorism spreading in tribal areas has been contained, he said.
The third phase of democracy, which was derailed, is now back on track, Musharraf said.
He also pledged that the general elections would be held on time and would be free and fair.
Musharraf proclaimed a state of emergency in the country and proclaimed a provisional constitutional order (PCO) on November 3, suspending the constitution and sacking then-Chief Justice Iftikhar Muhammad Chaudhry and several other Supreme Court judges.
Earlier on Saturday, he issued three presidential orders, lifting the state of emergency, revoking the PCO and reviving the constitution.