VANCOUVER, British Columbia – Seconds before the biggest moment of his career, the excitement and adrenaline were finally too much for Apolo Anton Ohno. He couldn't hold it in any longer.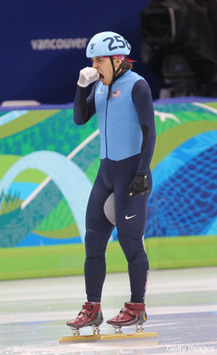 He yawned.
Television viewers were stunned by the American's apparently lackadaisical approach to the race, which would determine whether he would become the Winter Olympian with the most medals in U.S. history. (He did, with a bronze.)
British Open golf champion Stewart Cink even Tweeted that Ohno's action made him yawn, too, as he watched on TV.
Yet some sneaky investigation by Yahoo! Sports revealed there is madness behind Ohno's moribundity.
A friend of Ohno's – who asked not to be named because, er, "Apolo might not like it" – revealed that the yawning lets extra oxygen into his lungs in the seconds before bursting across the ice.
Ohno himself confirmed as much to Yahoo! Sports. "It makes me feel better," he said. "It gets the oxygen in and the nerves out."