US official 'sad to leave Universiade'
Updated: 2011-08-23 09:45
(Shenzhen Daily)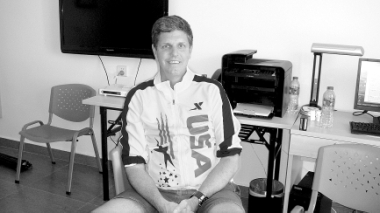 Nels Hawkinson 
When Nels Hawkinson made his first trip to China in 1979 to play basketball, he had not expected to return some day as deputy head of the US Universiade delegation.
In early August, he led the largest US squad to the 2011 Shenzhen Universiade, including star athletes in track and field and swimming, as well as first division elites of the National Collegiate Athletics Association.
The US team climbed to 5th place in overall performance Saturday, Hawkinson said.
"I'm quite satisfied with our athletes' performance and pleased with where we stand right now."
This was his third visit to Shenzhen in three months.
Hawkinson, in his 50s, does not expect first place for the US team in the Universiade. "We are still good, it is just that other teams are better."
He had been to more than 70 countries and regions to play basketball and found that, for some people, sport was the only way to improve their lives.
The US delegation has a media team to cover not only the Universiade venues and events, but also the lives of the delegation in Shenzhen. A moving example was that one athlete chose to stay to compete for the US team, instead of returning to attend his grandfather's funeral, he said.
The deputy head himself has given away more than 2,000 pins during his stay. A number of Universiade staff members or volunteers had received his pins. "They were very tired, but when they saw the pins, they became excited. I was glad to see their happy faces."
He was quite impressed with the Universiade venues and service. "The new Universiade Village is fantastic. The food in the canteen is very, very good."
Overall, the 2011 Shenzhen Universiade was better than ever, he said.
Although he misses his family in the United States, Hawkinson says he is sad to leave.
As the executive director of the US-based Basketball Travelers Inc. (BTI) and a well-known and respected member of the international basketball community, Hawkinson made his first visit to China in 1979 at the age of 19. During that trip, he met Mu Tiezhu, a great center in China' s basketball history who passed away in 2008.
Video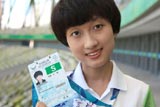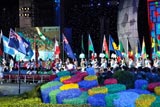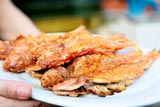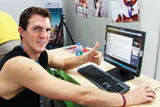 About Shenzhen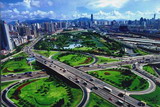 Shenzhen is located at the southern tip of the Chinese mainland on the eastern bank of the mouth of the Pearl River and neighbors Hong Kong.

The brainchild of Deng Xiaoping, the country's first special economic zone was established here by the Chinese Government in 1980. It has been a touchstone for China's reform and opening-up policy since then.